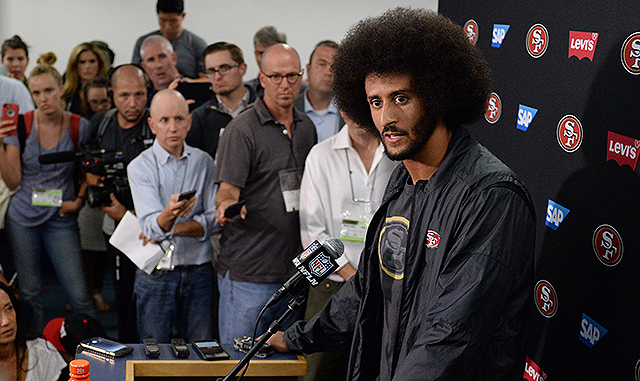 Hall of Fame running back Curtis Martin believes any NFL player not standing for the national anthem on 9/11 is a bad idea.
49ers quarterback Colin Kaepernick says he will continue to take a knee during the national anthem to stand up for minorities he feels are being oppressed in the United States. He's also pledged to give $1 million to various groups and plans to give away all proceeds from his jersey sales.
Martin joined me on my NBC Sports Radio show Thursday to explain his take on Kap. Click here to listen.
Local
The latest news from around North Texas.
"It's good that they play on a Monday because if it's gonna happen, I think it's best that it doesn't happen on 9/11," the former NFL standout explained. "Simply because that date has so much meaning in this country. So many people who lost their lives. I just think it would magnify the negative side of what he is trying to accomplish if it was occurring on 9/11.
The former Jets star is now a member of the Pro Football Hall of Fame. He played for the Jets in 2001 and recalls playing that first Jets home game after the 9/11 tragedy.
"I remember standing on the sidelines and I never felt more patriotic, like, I'm glad I live in this nation. There's this picture that they have of me where I'm trying my best not to cry for some reason….and this one tear falls down my eye. I just remember the emotion that was in New York that day."
The Cowboys play the 49ers October 2 in California.