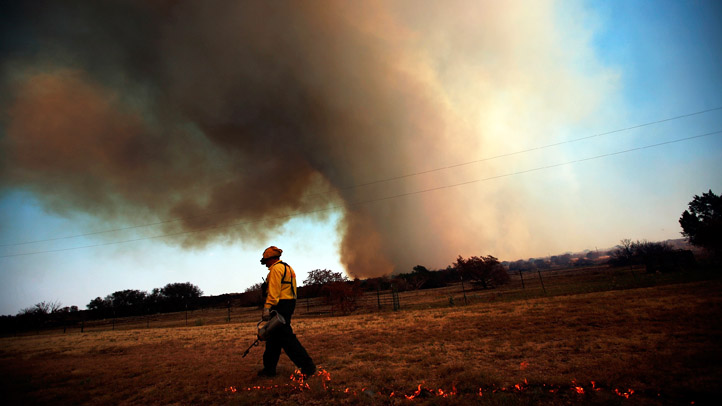 Sunday could bring fast spreading wildfires and bad memories for North and Central Texans.
The National Weather Service posted a Wind Advisory for tomorrow from 10 a.m. to 7 p.m.
NBC 5 Meteorologist Grant Johnston predicts very strong winds will gust over 40 mph. He also expects there will be high fire danger in the western parts of the viewing area.
Local
The latest news from around North Texas.
A Red Flag Warning is now posted for Mills, Hamilton, Lampasas and Coryell counties. The Warning also includes Bell and McLennan Counties.
The wildfire warning may bring back bad memories for some North Texans. The Texas Forest Service says last year's wildfire season was the worst in state history, destroying nearly 4 million acres. About 4,000 structures were lost. Ten people died.
Last summer, more than 6500 acres burned in the Possum Kingdom Lake area. 39 homes were lost and nine RV's were destroyed.
According to the Texas Forest Service, much of the state remained under Burn Bans including Young and Stephens counties.
Weather updates are always available at NBCDFW.com.