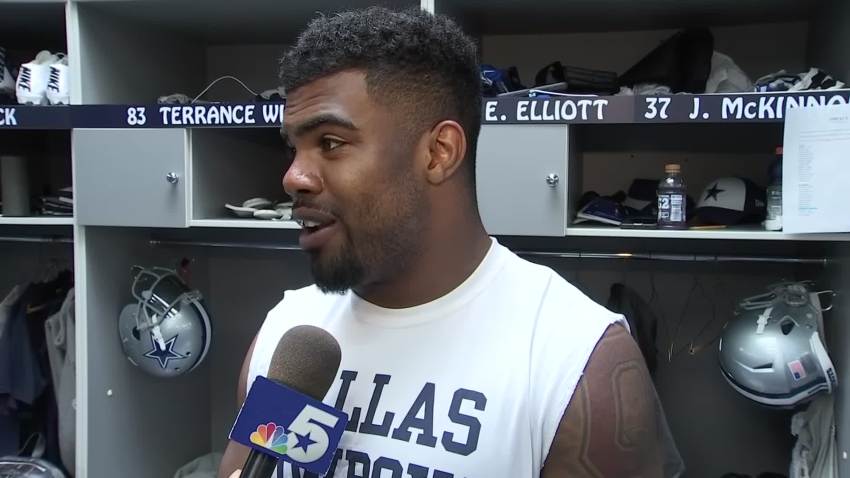 After the Dallas Cowboys made running back Ezekiel Elliott the highest draft pick by the franchise since 1991, expectations were naturally extremely high. And that, according to the rookie, is just fine.
"You kind of have to embrace the expectations," Elliott said. "I know my expectations for myself, and honestly, they're probably higher than what other people expect from me. So I'm just going to focus on ball and focus on what's going on in this building, and not really focus on what's going on outside the building."
In his rookie season with the Cowboys, Elliott will be running behind what is considered to be one of the best offensive lines in the NFL. That potential ground game is one of the reasons high expectations are being talked about in the building at Valley Ranch as well.
Local
The latest news from around North Texas.
"I think the biggest thing we talk about is that we want to have high expectations in the approach that we have and the performance that we have," Cowboys head coach Jason Garrett said. "Zeke understands that. He played in a big-time environment at Ohio State, so he's dealt with a little bit of that before. But the expectations and the standards we have are our own."
As for what Elliott believes is the most important thing in making sure those expectations are met?
"Continue to get in this playbook," Elliott said. "The faster I learn the playbook, the more comfortable I'll be. We're only at OTA number five. I'm pretty sure when I get to OTA number 10, I'll be feeling pretty good."