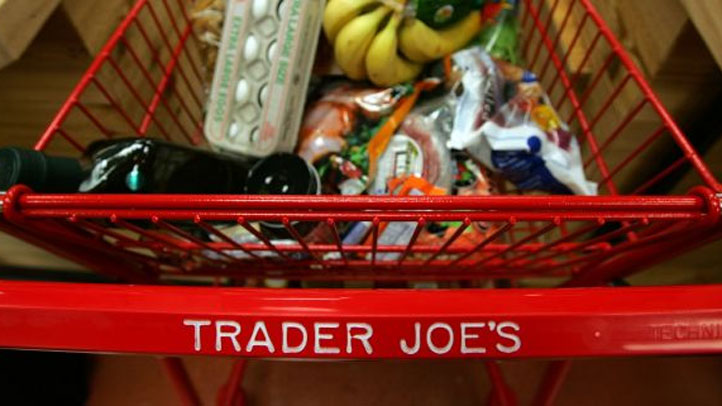 Evidently, Trader Joe's pending move into Dallas constitutes big news in these parts.
Local
The latest news from around North Texas.
It's barely after lunch and reports or commentary have surfaced here, here, and here, following this morning's initial article at the Dallas Morning News [subscription required], and, yesterday, wistfully, here, albeit in a different context.
Did the Mavericks win last night over the Lakers generate as much interest?
Really, though, it is just a grocery store, right? Don't we have those?
Yeah, it's California cool and all that — like In-N-Out Burgers, which also seem to have people all twitterpated — but I'm not seeing it.
Admittedly, I've never been in a Trader Joe's store nor eaten an In-N-Out Burger, so help me out here, please. Are they genuinely so much better than grocery stores and burger joints already here or is it the promise and allure of something new and shiny … wanting what we don't have?
Wasn't Aldi's supposed to be all that? (A branch of the Aldi family owns Trader Joes) Haven't heard a thing about that grocery store in the past several months.
Anyway, it seems now, with all the anticipation and buildup, Trader Joe's could have big expectations to meet.
On Tuesday, they released the following statement:
Dallas, and frankly the entire state of Texas, is a place we've wanted to be for a long time. We are a company that grows in a very controlled and thoughtful way in order to maintain the Trader Joe's customer experience. We're excited about bringing Trader Joe's to the wonderful cities, towns, and neighborhoods in and around Dallas/Fort Worth, Houston, and beyond. We are actively looking for sites and we're anxious to identify some great locations and begin hiring Crew Members.
Welcome to Dallas, guys, and good luck
---
Bruce Felps owns and operates East Dallas Times, an online community news outlet serving the White Rock Lake area. He's historically been a Tom Thumb guy, but he also kinda likes "hot girl" Kroger next to Mockingbird Station.

Copyright FREEL - NBC Local Media