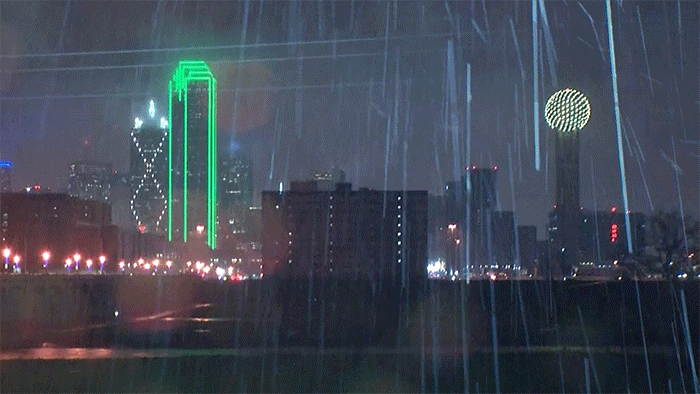 S Band Radar & Maps | Forecast | Weather Alerts
Traffic | Send Us a Photo/Video | Live Cams
A Flood Advisory was issued for parts of North Texas as thunderstorms brought heavy rain and lightning to the area Monday morning.
The National Weather Service originally issued the advisory until 6:30 a.m., but extended it to 9:30 a.m. Parts of Dallas remain under a Flood Warning until Monday night.
Due to the storms, a ground stop was in effect at D/FW International Airport until about 6:30 a.m.
City of Coppell officials said they cancelled their Indpendence Day parade due to heavy rain.
Arlington city officials said they delayed the start of their parade until 10 a.m. The City of Burleson said they postponed their parade until July 9.
NBC 5 meteorologist Remeisha Shade said a few more storms may pop back up during the afternoon, but most of the storms should move out before evening fireworks displays get underway.
Whenever active weather moves into DFW, you can keep up with it by downloading the NBC DFW APP!
---
---