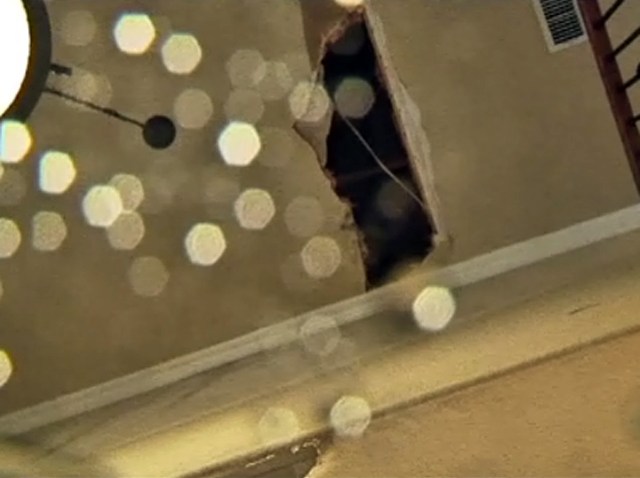 It's not the raindrops on the roof that bother Stefanie Ulmer; it's the pitter-patter of rain on her dining room floor that's a problem.
So much water has poured into the attic of her Fort Worth home, that the weight of the water finally brought down a giant piece of drywall from the ceiling.
"When I heard that big boom, and it had been raining all night, I knew that's what it was," Ulmer said while standing next to the trash can that's now collecting the rain as it drips down from the hole.
Local
The latest news from around North Texas.
Roofing contractors have been swamped with calls in the midst of this year's unusual October monsoons.
Dan Pitts said his roofing company's been getting about 20 calls a day.
The heavy, all-day rains really put a roof to the test.
"With the really hard rains, the roof systems can't drain as fast, so they're building up in the valleys and against the chimneys," Pitts said.
Right now, roofers can only survey the damage and try to mitigate it. They need dry weather to get up on the roof for major repairs, and those days have been in short supply.
Pitts, who's served as president of the North Texas Roofing Contractor's Association, said hail damage and wind damage are to blame for many leaks, along with bad installation jobs.
Rainstorms can also bring out fly-by-night contractors who replace a roof one year, only to leave the homeowner with more leaks the next year.
Ulmer said she knows she'll have one more night of listening to the rain on the roof -- and in the house -- as she dreams of some dry days ahead with a new ceiling.