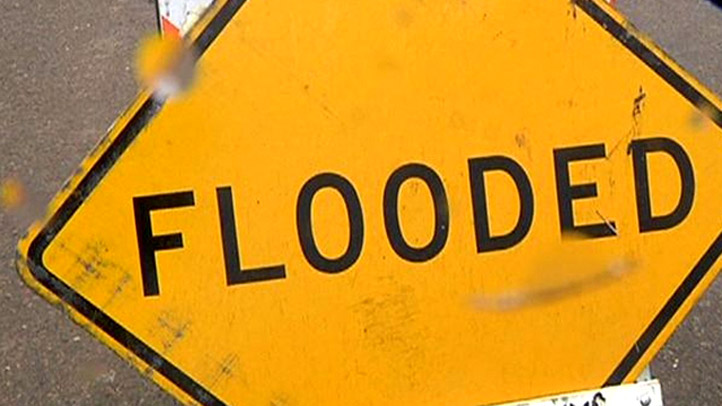 Heavy rains in Central and South Texas led to a frightening scene for a couple who was rescued by a helicopter Thursday after their SUV was swept away by floodwaters and left them clinging to trees for hours.
The National Weather Service said more than a foot of rain fell in Central Texas, including up to 14 inches in Wimberley, since rainstorms began Wednesday.
"It looks to be one of the worst areas with the heaviest rainfall totals," said NWS meteorologist Steve Smart said as storms began moving to the east Thursday.
Local
The latest news from around North Texas.
The storm system stretches from the Great Lakes to the Gulf Coast and carries heavy rain and strong winds. In Texas, Houston motorists also were slowed Thursday morning by heavy rain, which caused flooding in some areas.
Austin and its surrounding communities saw numerous rescues, officials said, but none like that in Buda, about 10 miles south of the capital city.
Around 4 a.m. Thursday, emergency personnel received calls from people living near Little Bear Creek about somebody screaming for help, Buda Fire Department Chief Clay Huckaby said.
Rescuers spotted a man and his girlfriend in trees about 200 yards downstream from the roadway they'd been driving their SUV on, he said.
"The water was over the road by about 15 feet by the time we arrived at the scene. They were about 10 feet above the water line hanging from trees," Huckaby said.
Fire Capt. Craig Odell says rescuers encouraged the pair to "hang on" until the helicopter arrived, because firefighters on land couldn't reach them and all available boats were being used for other water rescues.
The man and woman, whose names were not released, estimated they were in the water about four hours before a rescuer was lowered in a harness and hoisted them to safety, Odell said, noting the woman lives nearby.
"They're definitely very lucky," Odell said. Both victims were transported to a hospital. They both suffered lacerations and were treated for hypothermia. The man broke his nose, Odell said.
In Austin, Sabrina Loyless was awakened around 5 a.m. by her neighbors screaming for help. The 30-year-old tried to wade across the street, but things got worse.
"When I got about halfway across the road, I realized how bad an idea it was," said Loyless, who hours later was wrapped in a firefighters' blanket and waiting for the water to recede enough to get back into her home.
Many people also evacuated from their homes in the area. Those who who spent the night in Austin shelters were given donated orange and gray Longhorn T-shirts reading "Texas Fight," as well as bottled water, Gatorade and donated food.
Austin Energy reported about 7,000 customers without electricity by Thursday afternoon, down from a high of about 12,000.
Wimberley Independent School District canceled classes Thursday because of "extreme weather conditions," the district said on its website.
Neighboring schools in San Marcos and Lockhart also called off classes amid the bad weather. In San Marcos, about 30 miles south of Austin, authorities went door-to-door early Thursday morning advising residents to evacuate as a precaution amid concerns that heavy rain upstream would flood the San Marcos River.
The Houston Independent School District canceled after-school activities due to inches of rain and minor flooding on streets.
It was unclear whether any Halloween activities had been canceled across the state as of early Thursday afternoon.
Near 14 Inches of Rain Recorded in Wimberly
The Central Texas town of Wimberly received more than a foot of rain in storms that flooded roadways and closed schools.
The National Weather Service on Thursday reported the Wimberley area received up to 14 inches of rain.
Meteorologist Steve Smart said rainfall around Wimberley, a town of about 2,600 located 30 miles southwest of Austin, added up to the highest precipitation totals since the storms began Wednesday.
The Wimberley Independent School District canceled classes Thursday because of "extreme weather conditions."
Neighboring school district in San Marcos and Lockhart also called classes Thursday following the bad weather.
Copyright AP - Associated Press