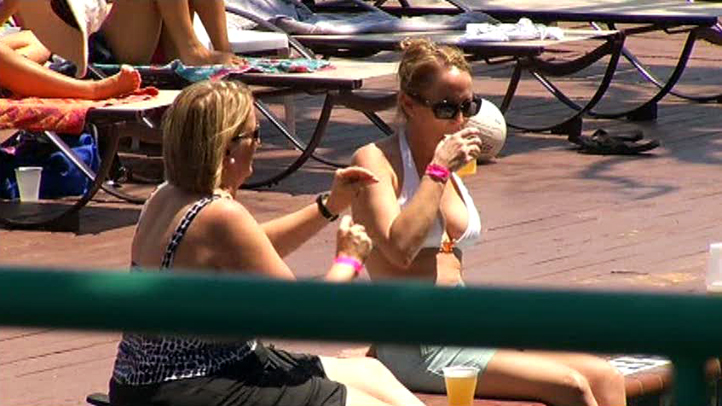 This summer's sweltering temperatures are both a blessing and a curse for North Texas lakes.
Lee Hunter, general manager of Sneaky Pete's bar and grill on Lake Lewisville, said customers wait until the evening and stay away during the hot part of the day.
A beach area near the restaurant is evidence of the damage from the excessive temperatures.
Local
The latest news from around North Texas.
"Lake levels right now are down almost 5, 6 feet, so we actually have much more of a beach for people to come out and enjoy," Hunter said.
The low water levels pose problems for boaters -- exposed tree stumps and sandbars. With more people on the lakes at night, shallow waters become very difficult to navigate.
"If you don't know the lake, hazards like that can definitely cause a problem for you," said David Benoit, state game warden.
But the biggest problem remains the hot temperatures.
"Heat has definitely been an issue for everybody out here," Benoit said. "You can tell just talking to people -- it's wearing them out."
Wardens are as worried about heat stroke as they are about drownings, especially because a lot of people are choosing to hydrate with alcohol.
"The alcohol will affect you differently in the heat," Hunter said.
Hunter said people at Sneaky Pete's, which features pools and sand volleyball courts, are having fun one minute and collapsing the next, exhausted from a combination of heat and the wrong kinds of drinks.
Staff at Sneaky Pete's are constantly reminding people to drink water, and coolers are all around but the extreme temperatures make basic outdoor recreation a challenge.
Hunter said he is ready for a change of seasons.
"Bring on September, baby. We're ready," Hunter said.