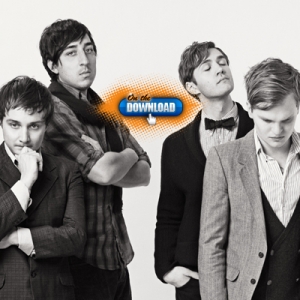 George Springer didn't need a replay to know he saved a home run with a leaping catch in the 10th inning. The video just let the Houston right fielder know how far over the fence the fly ball was.
Hank Conger followed Springer's game-saving catch with a two-run home run in the 14th inning, and the Astros beat the Texas Rangers 6-4 Sunday.
"I've seen it, so I know it was gone," Springer said of the two-out drive by Leonys Martin, which came after the Rangers wiped out a 4-0 deficit. "It was over my head for sure. It was a home run, but at the time I didn't know how far over."
Local
The latest news from around North Texas.
Texas teammates Prince Fielder and Adrian Beltre simply stared into right field from the edge of the dugout as Springer ran in celebrating the grab.
The Rangers stranded 15 runners, included the bases loaded three times, and couldn't finish off the rally despite seven walks and four hit batters by Houston pitching. But there was a simple reason in the mind of Fielder.
"If somebody doesn't catch a game-winning grand slam," he said with a smile.
Houston left-hander Tony Sipp, who benefited from the flashy catch, was equally stunned.
"I was trying to put on my best face for TV on a walkoff," Sipp said. "I thought it was a home run. One catch turns everything."
Conger entered in the 12th inning and homered after Evan Gattis reached base for the first time this season -- on a walk in his 21st plate appearance of the year.
Robbie Grossman ran for Gattis, but it didn't matter when Conger pulled a pitch from Jason Verrett (0-1) into the second row of seats in right field.
Will Harris (1-0) retired six straight batters. He struck out the side in the 12th, his 19th consecutive scoreless outing dating to August.
Samuel Deduno loaded the bases with two outs in the bottom of the 14th but got his first big league save when Rougned Odor lined out to -- you guessed it -- Springer in right.
Deduno got two quick outs before allowing Fielder's third single, a walk and Houston's fourth hit batter -- and the second to Mitch Moreland. Plate umpire Laz Diaz ruled Moreland wasn't hit, but the call was overturned by video review.
"Couldn't get that one to kind of push us over the top," Moreland said. "Great game played by both, I think."
Martin had a two-run single in the seventh to stop an 0-for-18 skid and end Dallas Keuchel's season-opening scoreless streak at 13 2-3 innings.
After Kuechel finally faltered, the left-hander's bullpen let him down in the eighth. Joe Thatcher and Chad Qualls combined for two hit batters and two walks, allowing the Rangers to pull even.
Odor's walk against Qualls forced home the first run in the eighth, and Texas made it 4-all on a sacrifice fly by Carlos Corporan, who also had two hits in his first game against his former team.
HOUSTON'S EARLY BURST
Colby Lewis gave up four runs in the second inning, but Texas' veteran right-hander didn't allow another hit until the seventh. Luis Valbuena led off with a homer for Houston just inside the pole in right field. After Colby Rasmus tripled and scored on a double by Marwin Gonzalez, Jake Marisnick hit a two-run shot down the left-field line.
FAMILIAR FACES
Besides Corporan, the Astros also saw former first-round pick Delino DeShields make his first big-league start for Texas in left field. He had a sliding catch to start a double play in the first inning. The Rule 5 pickup was replaced in the eighth by Shin-Soo Choo, who skipped Saturday's game with back spasms.
TRAINER'S ROOM
Astros: RHP Josh Fields (right groin strain) threw 25 pitches in a rehab assignment with Triple-A Fresno on Saturday night. After a day off, he is to pitch in consecutive games. Manager A.J. Hinch said there will be a spot in the bullpen waiting for him when he's ready. "Hopefully we have a good problem where we have too many good guys throwing well," Hinch said.
Rangers: RHP Tanner Scheppers (sprained right ankle) was ejected from a rehab appearance for Double-A Frisco on Saturday night for throwing behind Arkansas batter Eric Stamets. Manager Joe Mikulik also was ejected. Scheppers threw 21 pitches and is expected to make a few more rehab appearances.
UP NEXT
Astros: RHP Scott Feldman starts the opener of a three-game home series against Oakland. He opened the season with 6 2-3 solid innings in a 2-0 loss to Cleveland.
Rangers: LHP Ross Detwiler, acquired in an offseason trade with Washington, makes his home debut against the Los Angeles Angels. He allowed 10 hits and eight runs -- five earned -- in 4 1-3 innings in his first Texas start, a 10-0 loss to Oakland.
Copyright AP - Associated Press