The TEX Rail commuter rail line will connect downtown Fort Worth to Dallas/Fort Worth International Airport's Terminal B with stops in North Richland Hills and Grapevine.
Planners expect it will take 55 minutes to ride the full line from the existing T&P Station in Downtown Fort Worth to Terminal B at DFW Airport at a speed of 59 miles per hour.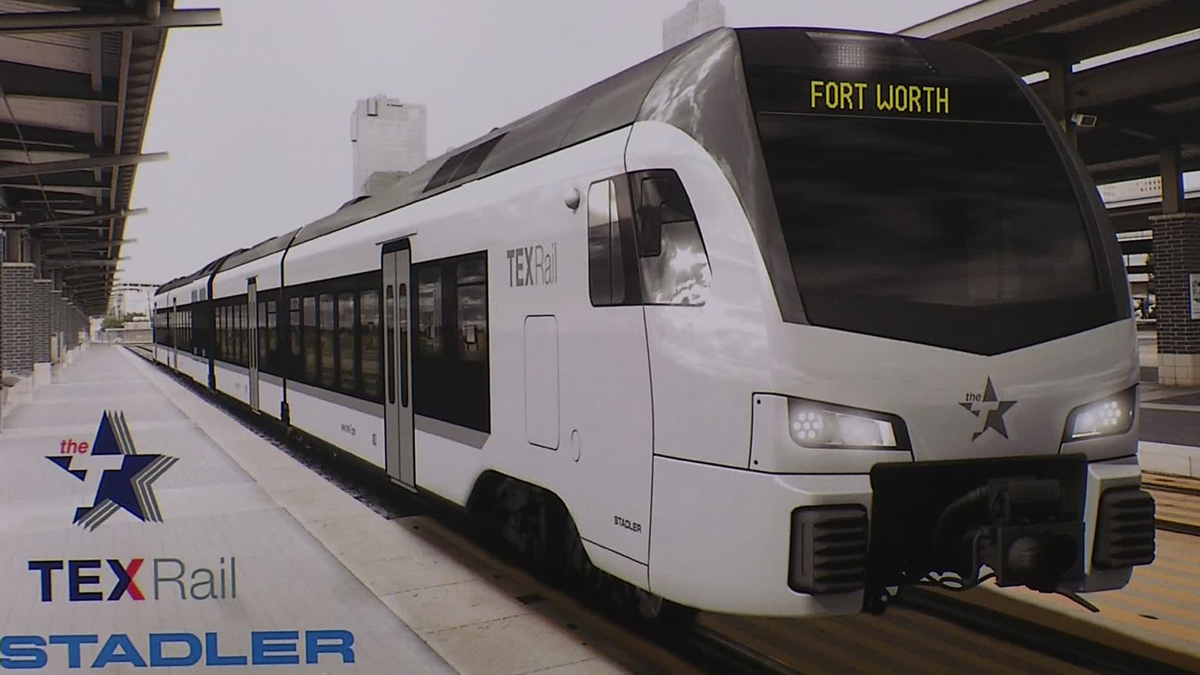 The tracks for the TEX Rail will run along the existing Cotton Belt rail line and parallel the route of the Grapevine Vintage Railroad, which makes periodic sightseeing and tourist trips between Grapevine and Fort Worth.
Local
The latest news from around North Texas.
Drew Stahlhut recently relocated his family from the Texas panhandle to North Richland Hills.
Stahlhut read about the TEX Rail plans prior to his move, and purposefully bought a house within earshot of the tracks and the proposed location of a TEX Rail depot.
"I've seen the plans – you can find it online – and they look good," Stahlhut said, while watching his twin toddler daughters play at Dick Faram Park. "If they do what they say they're going to do, it could be really nice."
The line is expected to begin service in 2018.
The project is expected to move more than 8,000 riders at the start of service, and using nine rail stations, ridership is expected to grow to 13,000 daily by 2035.