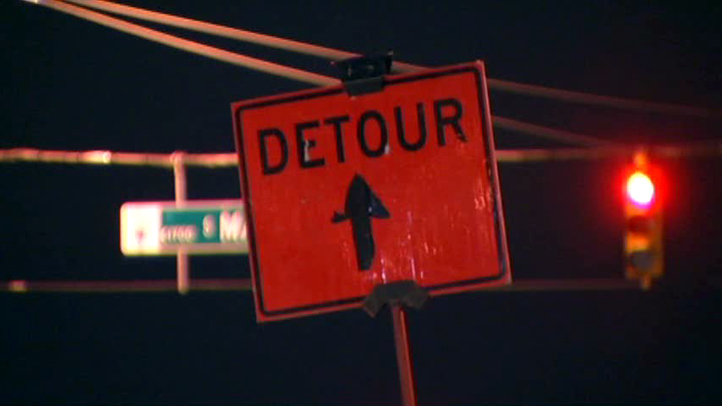 Progress doesn't come without a price, and many business owners in Grapevine are paying it.
Nearly cut off from Highway 26 by work on the massive DFW Connector Project, business at Blooming Colors Nursery is down about 25 percent.
"Its scary," says Blooming Colors' Kim Fogarty. "I've talked to a couple other business owners in the area and they say that their businesses are down probably 20 to 30 percent. Not having driveways or adequate driveways really turn people away."
Local
The latest news from around North Texas.
The latest hassle comes this weekend, as workers shut down Highway 114 at Texan Trail to tear down the east side bridge there. The highway will be shut down in both directions from 8 p.m. Friday, Feb. 10 through Monday, Feb. 13 at 6 a.m.
"Nobody can say that it's not going to have impact", says Perry Leonard with Blagg Tire & Service on Main Street, who chairs a local business group that works closely with NorthGate Constructors, the company building the connector.
Now, more than two dozen local business owners are teaming up to keep customers coming to Grapevine.
The loyalty program is called "Unwind the Vine." After visiting any of the participating stores and getting a card stamped 10 times, customers can enter for a chance to win monthly prizes worth $500 each.
"It's great to drive people to the businesses that are impacted by the work in the corridor," says Leonard. "This is just another great way to say hey, come do business in the corridor, in Grapevine and take advantage of it."
More details about the loyalty program can be found at www.Unwindthevine.Com