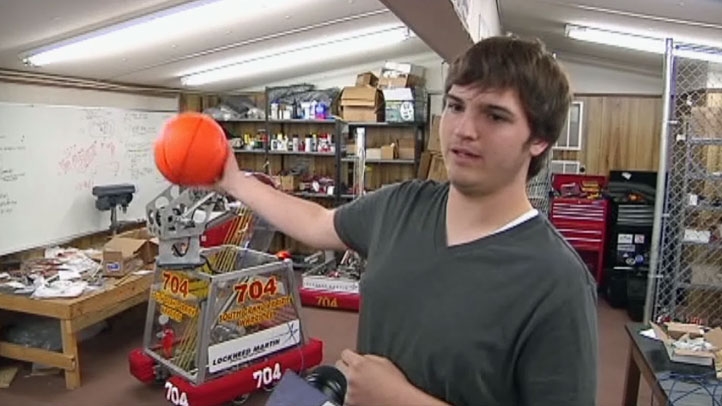 A North Texas teenager who has been helping to build robots since the fifth grade has been internationally recognized at one of the fastest-growing robotic competitions.
Matthew Ricks, 17, won the Dean's List Award at the FIRST Championship in St. Louis over the weekend. The competition is one of the fastest-growing robotics competitions in the world.
Ricks and nine other people received the Dean's Award, beating out more than 3,000 people worldwide. The award celebrates outstanding student leaders.
Local
The latest news from around North Texas.
"It meant everything, because we've all worked so hard on robotics and then to be, kind of, I guess awarded for it -- it felt good," he said.
Ricks said he worked more than 100 hours over a course of six weeks with his robotics team at South Grand Prairie High School. The co-captain said he's been a part of the team at the high school since the fifth grade. This was his sixth robot.
The team's head coach, Phil Harris, started the school district's first robotics team in 2001. Since then, the program has expanded to other schools and grade levels.
Today, elementary and middle schools also offer robotic programs. Harris said many of his former students received golden opportunities thanks to the program.
Harris said he has high hopes for Ricks.
"He had Yale folks talking to him, a lot of people talking to him, so I'm not going to be surprised if he winds up with a full ride out of this thing," he said.
Ricks said his dream is to study mechanical engineer at Texas A&M University.