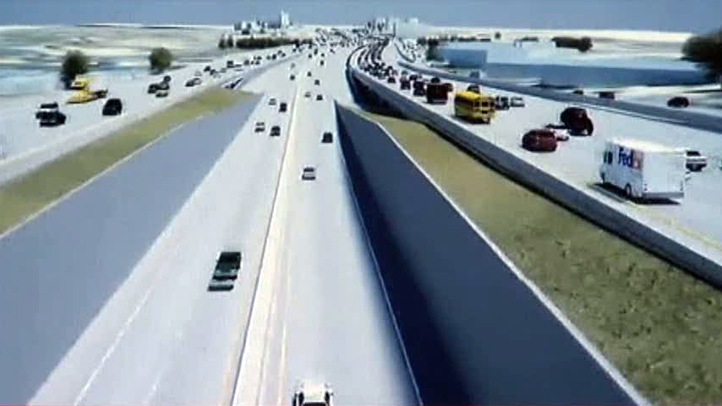 Five years of work are about to begin on one of the North Texas' busiest freeways.
It will get worse before it gets better.
That's what drivers Interstate 635 need to keep in mind as construction gets under way on the LBJ Express.
Local
The latest news from around North Texas.
The project will reconstruct about 17 miles of the Lyndon B. Johnson Freeway and Interstate 35E from Loop 12 to just past Highway 75.
The five-year, $2.7 billion project gets started this week. Crews will start moving equipment in place and setting up sound barriers along LBJ Freeway. Crews will also shut down the HOV lanes next month to use for construction space.
Drivers using the section of LBJ from I-35E to just past Highway 75 should start seeing increased delays by next month.
When the project is done, both directions of LBJ from I-35E to just past Highway 75 will have refurbished lanes and feeder roads. Also, a six-lane managed toll lane will be set in the center.
For more details, click here.