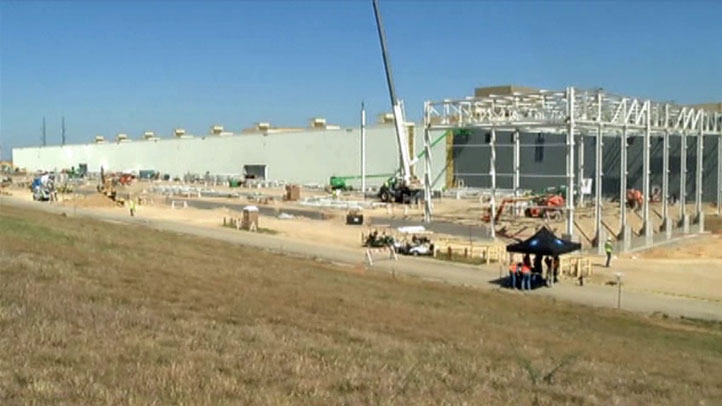 The $300 million expansion at the General Motors Co. plant in Arlington officially got under way with a groundbreaking at the plant Monday.
The new facility, which is already 3.75 million square feet, is adding 130,000 square feet to the assembly plant where the next generation of sport utility vehicles will be made.
"It's just vital to Arlington," said Mayor Robert Cluck. "We would do anything to keep them here, and we did do some stuff to keep them here."
Local
The latest news from around North Texas.
The city exempted General Motors from certain taxes and expects to reconcile the uncollected tax revenue with the 100 new jobs the plant expansion creates.
The city hopes the new employees will become residents of Arlington who spend money and pay taxes in the city.
"This $310 million is going to probably be worth 10 times that in the next few years," said Cluck. "General Motors has been here for 60 years, has produced so many jobs and so much money for people that have small businesses around the area."
General Motors said it plans to stay in the area for several decades to come.
"You look at the photos of what was around this area in 1954, and it was pretty much just a field at that time," said Paul Graham, Arlington GM Assembly Plant manager. "Obviously, since then, the city has grown a lot and, obviously, General Motors was here."
The plant expansion is expected to take about a year to complete.