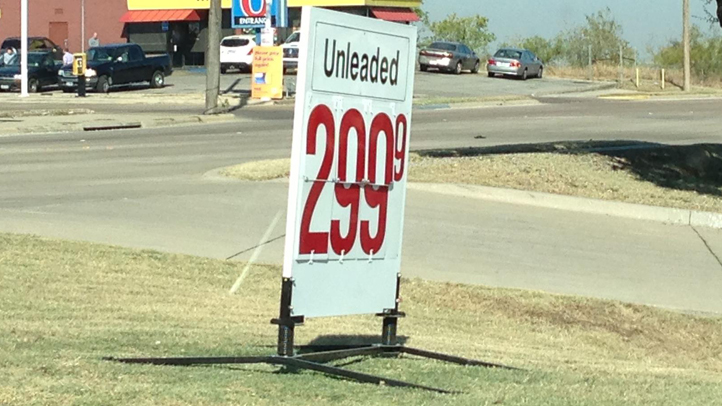 Texans hitting the road for Thanksgiving will be paying less at the pump.
AAA Texas reported Tuesday that the statewide average for a gallon of regular unleaded is $3.16. The national average is $3.41.
Some places in Tarrant County offered gas at less than $3.00 a gallon. At the corner of Oakland Boulevard and Bridge Street off Interstate 30 regular unleaded was advertised at $2.99 a gallon. While up by Eagle Mountain Lake gas was $2.97 a gallon.
Local
The latest news from around North Texas.
(Feel free to post where you've seen the cheapest gas in the comments section below)
On average the price per gallon in Dallas and Fort Worth was $3.10 according to AAA Texas.
In Texas, people in El Paso are paying the most on average for gas at $3.30 while people in Beaumont are paying the least at $3.06.
AAA Texas estimates 3.3 million Texans will be traveling Wednesday through Sunday.