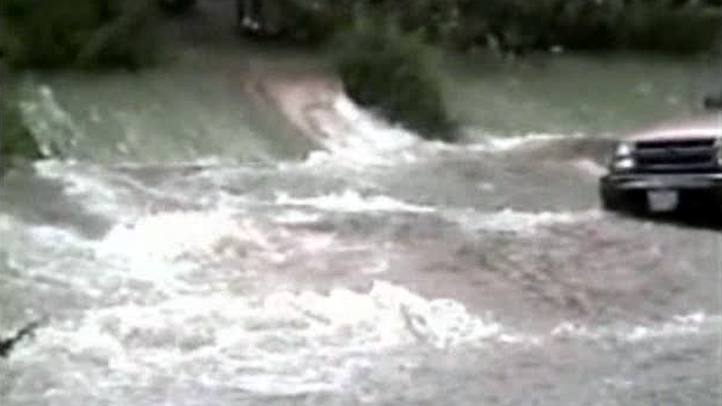 Fort Worth is thinking outside the box in its latest effort to find a solution for flooding in the Central Arlington Heights and Forest Park-Berry neighborhoods.
In the seven years after a destructive flood in Arlington Heights in late June 2004, the city commissioned several studies, but all the solutions were too costly.
Fort Worth is now focusing on community input.
Local
The latest news from around North Texas.
"We can't solve the problem without the community getting involved in it," said Don McChesney, engineering manager for the Storm Water Management Division.
In the fall, the division began a new Feasible Options Study focused on effective, affordable and acceptable options.
"We're taking a nonstandard engineering approach," McChesney said. "In the past, we'd look at pipes, that sort of thing, and now [what] we're looking at is a combination of things, structural and nonstructural."
The study is particularly focused on getting community input from the Arlington Heights and Forest Park-Berry neighborhoods through community meetings and an online survey.
Resident Dave Hermann witnessed the major 2004 flood, which was caught on home video by several residents.
"You can't imagine until you've stood here and watched it, how powerful and dangerous it could be," he said.
Hermann, who has lived in the Arlington Heights neighborhood for 15 years, said he has seen his fair share of flooding.
"As it (the street) starts to fill up behind the Walgreens on Bryce Street and starts coming down our street, it will start to pick up cars on either side of the street," he said.
Arlington Heights residents are heavily involved, sending 97 letters to the city in opposition of tearing down homes to build water retention sites, one of many ideas that have been discussed.
At the very least, the city may look at vacant lots and even school fields to use as retention sites.
But McChesney said one of the goals is to find ways not to destroy the community they're trying to protect.
And if it's a matter of cost, some residents, such as Hermann, say they're willing to chip in.
"Personally, I'd put in an extra dollar a month in the water bill," he said. "But that's because I see what I see every few months."
A community meeting will address Forest Park-Berry Street area flooding issues Tuesday night at the Travis Avenue Baptist Church.