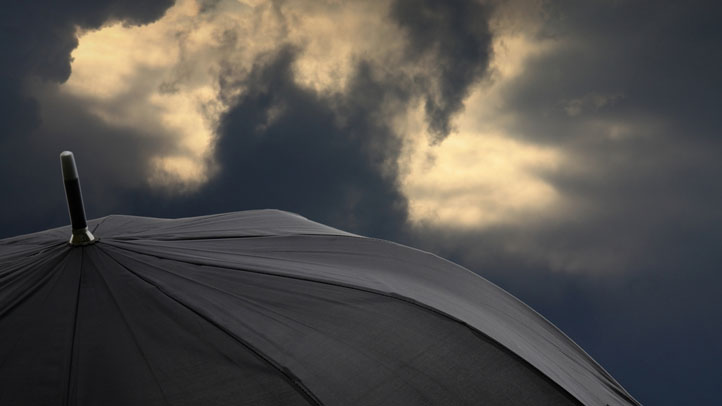 Gov. Rick Perry failed in his earlier efforts to make it rain in Texas through the power of prayer.
Local
The latest news from around North Texas.
Maybe he wasn't qualified.
His unsuccessful attempt won't stop a Fort Worth group from giving it another try. Organizers Heidi Vick of Tower Promotions and Planning Solutions and Becky Happel of JunkYardCards.com teamed up to create a line of T-shirts that feature a watery-looking outline of the state surrounded by raindrops with the phrase "pray for rain" spelled out in a stylized font that suggests — two, three — water.
The shirts sell for $10, and the ladies donate $2 from each sale. Buyers have an option of kicking in an extra $5, making the shirt sale $15 and the donation $7. Follow that?
Vick said she and Happel hope to raise at least $10,000 from the program and donate at least $2,000 each to five different charities. It's just a matter of identifying the charities since they are legion — the Texas Wildfire Relief Fund, the Central Texas Wildfire Relief Fund, the American Red Cross, the East Texas Wildfire Relief … you get the idea. Since Friday, they've raised more than $1,100.
Let's hope their success rate falls somewhere between that of Rick Perry and Adam "Pacman" Jones.
---
Bruce Felps owns and operates East Dallas Times, an online community news outlet serving the White Rock Lake area. He takes special care not to typo on the word "shirt." Learning the hard way will do that for you.

The views and opinions expressed here are those of the author and do not necessarily reflect the views of NBC, NBC 5, NBCDFW.com or its employees.
Copyright FREEL - NBC Local Media