Authorities are investigating how a freight train derailed in downtown Irving late Tuesday night.[[435358333,R]]
East Pioneer Drive was closed at the rail crossing near Main Street where several cars were flipped over.
A BNSF spokesman said the train was operated by DGNO and used the BNSF railroad through Irving. A total of 11 cars derailed, though most of them remained upright.
No hazardous materials were spilled and no one was injured, the spokesman said.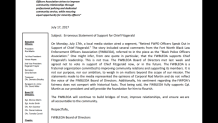 As of 10 a.m. Tuesday, Pioneer Dr. was closed in the area as crews worked to re-rail the train cars. Irving police said Pioneer would likely be opened Wednesday afternoon.