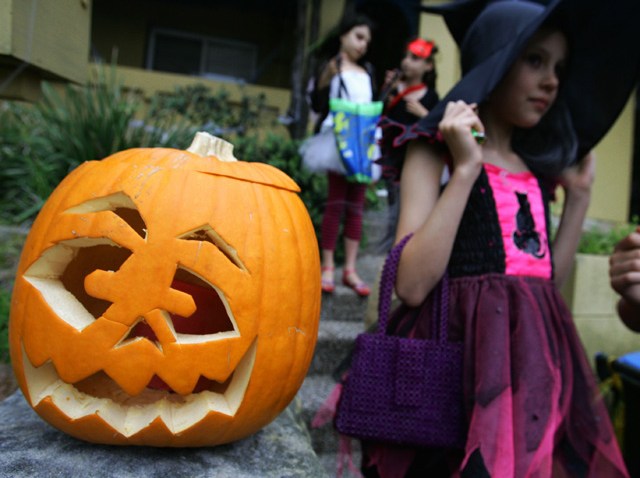 The city of Fort Worth says code violations make a neighborhood's haunted house just too scary.
According to the city, the Domm family's haunted house on Wilkie Way is too big and is a hazard to the public.
"I'm not the grinch that stole Halloween here," said Brandon Bennett, of Fort Worth Code Compliance. "It's one of those things that you always have to concern yourself with -- particularly with children -- is their safety."
Local
The latest news from around North Texas.
He said the city received a complaint about the haunted house this year. The structure violates fire, safety and other ordinances, the city said.
"You can't build a structure without building permits," Bennett said.
Hundreds of children pass through Jason and Donna Domm's homemade haunted house, a 12-year West Fort Worth tradition, every year.
"It keeps me young," Jason Domm said. "It keeps the child in me alive."
Domm has built theater sets for 30 years. This year's multiroom haunted house was planned to be the biggest and best yet.
"It is wonderful, and it's a neighborhood project," neighbor Pat Duncan said.
But Bennett said the haunted house is not up to code. He said the Domms should "see if they can find an architect or an engineer that could kind of put their stamp of approval on it, saying that it was structurally sound, no known collapse hazards, fire hazards, escape hazards."
Yolanda DuClos, a neighbor, said the city should give the haunted house a chance.
"It's all for the kids," she said. "I think they need to take that into consideration, and I'm a rule-follower, but look into it, check it. It's safe."
The Domms received a letter from the city Thursday that said the structure has to be either torn down or brought up to code by Tuesday or the couple will face a fine of several thousand dollars per day.
Earlier in the day, the couple said they thought they would be forced to take it down and may start tearing it down as soon as Friday.
"The hurt is pretty deep, and the excitement is gone out of my husband's eyes over it, so there won't be a next year," Donna Domm said. "This may be it for awhile."
Kids in the neighborhood said they had been looking forward to this year's haunted house.
"I thought it was going to be real cool, because I've been here a couple of years before, and it was pretty cool and stuff, so I was, like, really psyched about it," Mario Galaviz said.
The Domms bought 800 bags of candy to hand out to the children who visited their haunted house.
"The kids come by looking for it, and I don't know what we are going to do when it's not here," Donna Domm said. "They'll get their candy, but it won't be the same."