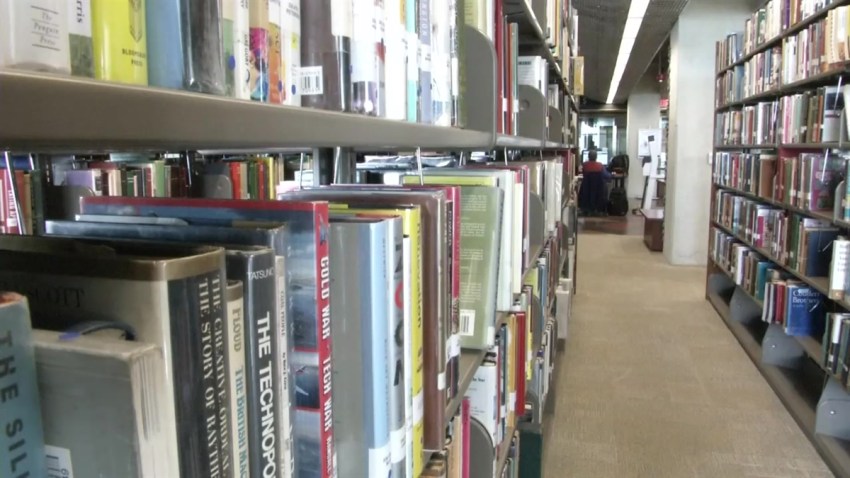 Late fees are officially a thing of the past in the Fort Worth Public Library system.
As of Tuesday, Oct. 1, the library has wiped clean any outstanding fines for overdue books or movies, and it has unblocked the accounts of approximately 18,000 people who had previously accrued a minimum of $5 in late fees.
The change in policy is an attempt to get people to use the library system.
Local
The latest news from around North Texas.
Manya Shorr, library director for the Fort Worth Public Library, said taypayers already pay for services provided through the library system. Any punitive policies would push more people away, Shorr said.
"If have to make a decision between feeding your family and paying your library fine, what are you going to choose? We don't want to the library associated with that at all," she explained.
According to Shorr, the city collects about $250,000 annually through late fees.
There are ideas in the works to make sure that revenue can be replaced, such as making the library to rent out or by expanding house at the passport office.
"We make almost $100,000 a year just from that office," Shorr said. "If we add hours, add locations at some other libraries and then work to rent out our spaces for weddings or parties, we are going to make a substantial amount."
The only financial penalties that borrowers will face moving forward are for items that are truly lost, or are returned with damage. But the Fort Worth library will not block someone's account, and prevent them from checking out items, until and unless they have accrued $50 in fines for lost or damaged items.