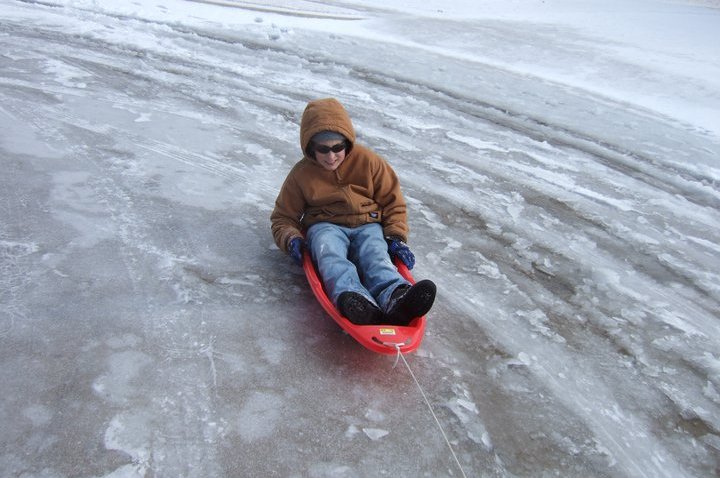 School districts across North Texas are preparing for the possibility of more weather and another snow day. Now they are faced with making the decision whether to cancel school.
Fort Worth Independent School District lost three days to the weather last week and is now looking toward the state for some relief.
While getting around town was anything but easy on icy and snowy roads, the three snow days were welcome to students at Arlington Heights High School.
Local
The latest news from around North Texas.
"I really don't want to make them up," D'Austin McCoy said, "but we had a fun week, a fun week at home."
But while students enjoyed the impromptu days off, they're going to have to make up at least two of those dates. April 22nd and June 6th have already been declared make up dates. As for that third date from last week, district officials say they're going to have to ask for a waiver from the Texas Education Agency.
"I'm sure the TEA will be lenient because it has been an usual winter and everybody is basically in the same boat," said Clint Bond, External Communications Coordinator for the district.
It won't be the first time Fort Worth ISD has requested such a waiver as it happened two years ago during the H1N1 outbreak.
The waiver is important because it allows the district to essentially forfeit those days without losing crucial money from the state. A loss of any money would be significant since the district could lose as much as $80 million in state funding over the next two years. But even so, the waiver won't cover all of the weather's costs.
"We will get that money back, but that doesn't mean it's money in the bank, there are still bills we have to pay," Bond said. "We had to keep the heat on in all of the buildings (during the snow days). We did have some minor damage, it's not significant, only about $5,000 caused by the weather."
And with more weather on the way, that could mean more snow days and more waivers, which is just fine with students.
"I don't know if there's going to be school or not, but I think it's OK, as long as they won't make up that day," said Arlington Heights student Michael Sejovia.
As for deciding on whether Wednesday will be a snow day. Bond says that officials will be monitoring the weather conditions throughout the night and will make a call sometime before dawn. Any additional snow days will likely require the district to ask for a waiver.