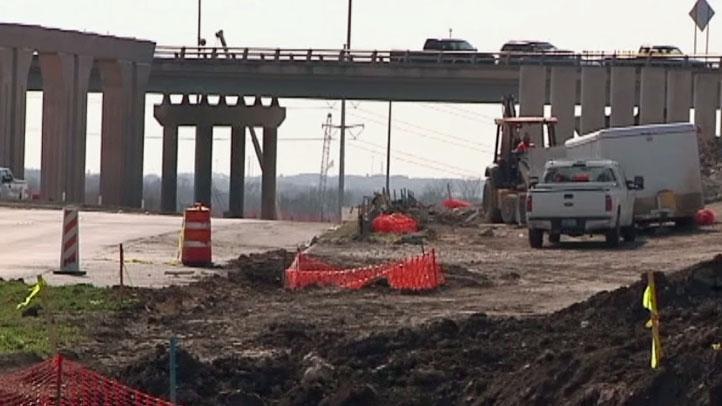 A Fort Worth restaurant owner says the North Texas Tollway Authority has worked with businesses on their construction concerns.
The NTTA held one of its periodic meetings Tuesday afternoon to update people on the progress made on Chisholm Trail Parkway.
Café owner Moe Haddad said the agency changed when it closes Vickery Boulevard after businesses requested a change at an earlier update meeting.
Local
The latest news from around North Texas.
Last summer, the NTTA shut down Vickery Boulevard underneath the Hulen Street Bridge. The closure made it hard for customers to get to Haddad's restaurant.
"That was a tough bullet to bite, but we're still here," he said.
But Haddad and other business owners asked the NTTA to keep the street open during the day and schedule necessary closures for nighttime.
But even with the lanes open, the construction still causes congestion that makes it a challenge to get around Hulen Street and Vickery Boulevard during peak times.
"The way you can tell is by the weekends," Haddad said. "We have customers who will pack us in on the weekends. During the work week, people are pressed for time."
He said he hopes he'll be able to fill every seat in his café all of the time when the new Chisholm Trail Parkway opens in 2014.
"I'm planning on putting a banner the size of this whole strip, you know, to try and get traffic off the toll road," Haddad said.