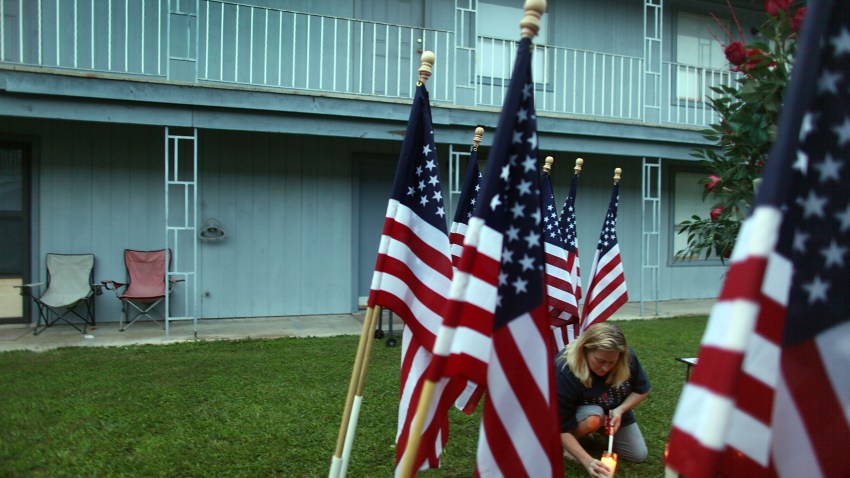 The attorney for a man suspected in a deadly shooting spree at Fort Hood, Texas, says he's heading to San Antonio to meet his client.
Retired Col. John P. Galligan says he was retained by Maj. Nidal Malik Hasan's family on Monday. He says he has asked investigators not to question Hasan and doesn't know if he's been medically cleared to talk.
"Until I meet with him, it's best to say we're just going to protect all of his rights," Galligan said.
Local
The latest news from around North Texas.
Hasan, 39, is accused of opening fire on the Army post on Thursday, killing 13 people and wounding 29 before civilian police shot him in the torso. He was taken into custody and eventually moved to Brooke Army Medical Center, where he was in stable condition Monday and able to talk, hospital spokesman Dewey Mitchell said.
"There's a lot of facts that still need to be developed, and the time for that will come in due course," Galligan said.
Authorities won't say when charges would be filed or if Hasan would face military justice.
Galligan questioned whether Hasan could get a fair trial in either criminal or military court, given President Barack Obama's planned visit to the base on Tuesday and public comments by the post commander, Lt. Gen. Robert Cone.
"You've got his commander in chief showing up tomorrow," Galligan said. "That same kind of publicity naturally creates an issue as to whether you find a fair and impartial forum, whether that's in the military or even if it were in a federal forum."
Authorities say Hasan fired off more than 100 rounds at a soldier processing center. Fifteen victims remained hospitalized with gunshot wounds, and eight were in intensive care.
Authorities continue to refer to Hasan as the only suspect in the rampage, but they have said they have not determined a motive. A spokesman for Army investigators did not immediately respond to calls and e-mails seeking comment Monday.

Copyright AP - Associated Press