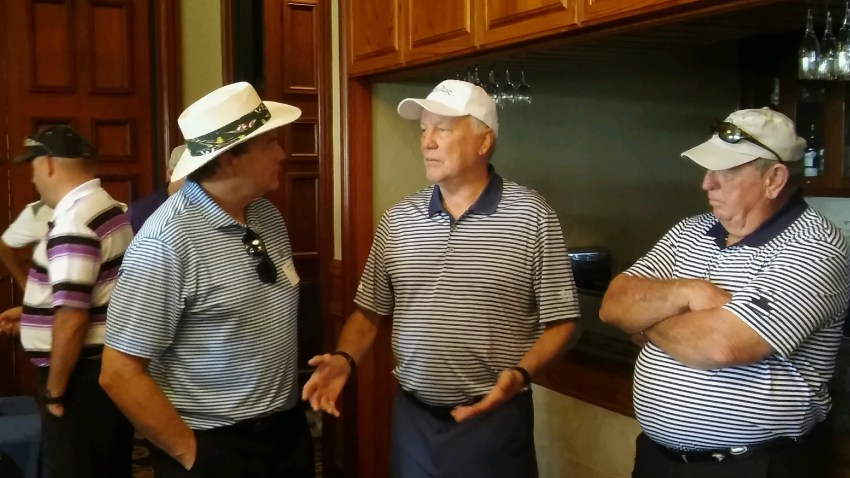 Some of the Cowboys greats tee'd off Monday for a good cause.
They hit the golf course, along with various business associates, at Gleneagles Country Club in Plano for the Cliff Harris Juvenile Diabetes Research Foundation Reunion Golf Classic. The event helps raise money and awareness for research in finding a cure for diabetes.
Harris played safety for the Cowboys from 1970-1979 and was one of the few players to play in five Super Bowls. A four-time Pro Bowler and member of the elite Cowboys Ring of Honor, Harris was also named to the 1970's All-Decade Team.
Local
The latest news from around North Texas.
But this event is something that hits close to home for Harris.
"My dad was a type 1 diabetic (T1D) and I saw him lose his vision," said Harris. "He didn't see me play in four of my five Super Bowls. Many people don't know how difficult of a disease it is with the complications that happen."
JDRF has funded nearly $2 billion in research to date and has made progress in understanding and fighting the disease, so there was no shortage of people ready to show up and lend their support on Monday.
"This means a lot to me to see and know that my friends and business associates come out and respond," said Harris. "In a tough time, it really means a lot to me for these guys to step up and come out, donate and play golf for research to ultimately help cure diabetes."
Among those in attendance Monday were former teammates Roger Staubach, Charlie Waters and Preston Pearson.
"I've been coming to the event for at least 10 years," said Pearson. "We were all not just teammates, we were friends. So what do friends do when somebody asks you to come out and support an event?"
"In Cliff's case, it's because it revolves around his dad. So I'm here to support Cliff and support his event, which is to raise funds to help those who have trouble with diabetes."
Former Cowboys defensive tackle Chad Hennings, a member of three Cowboys Super Bowl teams in the 1990's, was also at the event today.
"Once a Cowboy, always a Cowboy," said Hennings. "Any time we can support former alumni, that's what we do."
Coming together for an event such as this gave many of these Cowboys greats a chance to reunite and maybe take a trip down memory lane.
"I haven't seen some of the guys for a while," said Pearson, who is the president of Pro-Style Associates. "Fortunately here in Dallas, a lot of the guys stayed in the area. Being in the public relations/sports marketing world, I've had a chance to stay in touch with quite a few of them."
"Even though you may not have seen guys 10-15, with some guys even 20 years, you pick up right where you left off," added Hennings. "You don't necessarily talk about games, you talk about that chemistry you had in the locker-room."


"Remember when so and so did this and so and so did that, those are the special memories and the bonds that really tie us all together."
When it came to golf, I asked Harris which of the former Cowboys could put on a show on the golf course. The name Roger Staubach came up.
"I know that he's a competitor, I can beat him at golf most of the time," Harris said jokingly.
However in the end, it was about helping out for a good cause.
"All the money from the golf tournament goes towards research," said Harris. "So we get out here to have a good time and a good reunion and raise money for a great charity."
Other notes:
* Hennings has a new book titled Forces of Character – Conversations About Building A Life Of Impact.
You can find the book at chadhennings.com and Amazon.
Copyright FREEL - NBC Local Media