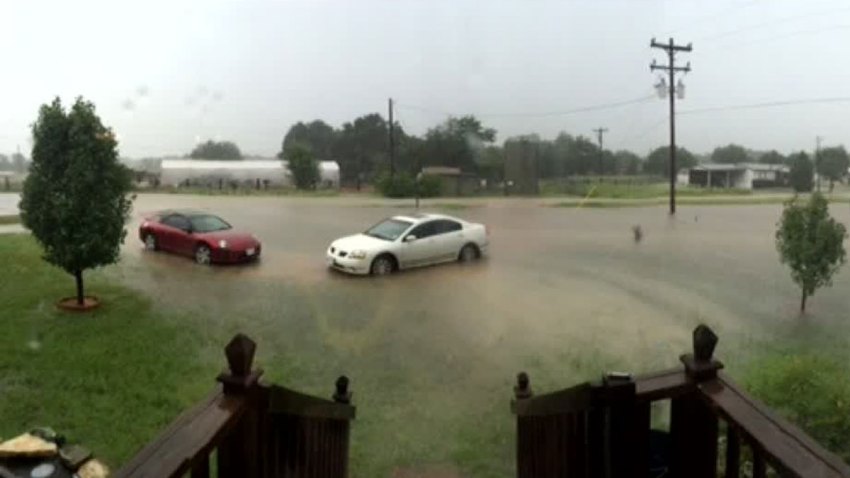 Sunday's storms dumped more than 7 inches of rain in a North Texas county where some roads and the Brazos River flooded amid the deluge.
The Hood County Sheriff's Office on Monday had no immediate reports of anyone hurt in Granbury, about 30 miles southwest of Fort Worth.
Hood County Sheriff Roger Deeds said at least 10 families had to evacuate their homes in Granbury.
Local
The latest news from around North Texas.
The water subsided as the rain ended and the Red Cross helped those who couldn't return home Sunday night.
The National Weather Service reports the Granbury area received 7.36 inches of rain on Sunday. Forecaster Dennis Cavanaugh on Monday said the area prior to the storm had recorded only about 7 inches of rain all year.
Cavanaugh says Lake Granbury, one of the Texas lakes down from the lingering drought, rose about 4 feet from the weekend storm.
NBC 5 viewers shared photos (above) and videos (below) showing flooding in Hill, Hood and Parker counties.
Copyright AP - Associated Press