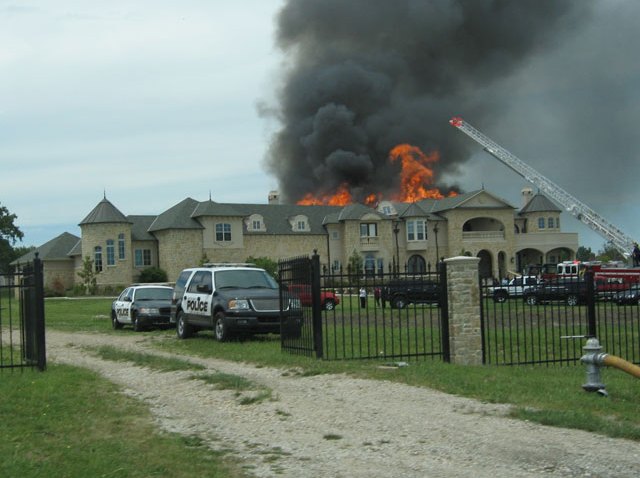 A $2.5 million mansion that was only two years old was destroyed in a fire Thursday.
The massive blaze in Heath began at about 1:30 p.m. Parts of the home were still burning late Thursday night.
At least two firefighters were injured but are expected to recover.
Local
The latest news from around North Texas.
Eric Grundelman, who lives a few miles away, said the flames could be seen from a distance. He said he could tell by the amount of smoke that something large was on fire.
"And as I got nearer, I took my phone out and took a few pictures," he said. "And at that time, the flames were coming through the roof."
Grundelman said he saw 14 fire units at the property.
The home was estimated to be more than 20,000-square feet size. The Rockwall County Appraisal District lists the owner as Clint Pittman, who is believed to be the same man who publishes Living Magazine and is the co-owner of Chansen Printing.
The house is located on the 8200 block of Farm-to-Market Road 549 near Farm-to-Market Road 740. It is considered a total loss.
"I just can't even imagine, and I hope I never have to," Grundelman said.
Firefighters from Heath, Rockwall, Fate, Royse City, Forney and Terrell will be at the house throughout the night to put out any hotspots.
NBC DFW's Omar Villafranca contributed to this report.