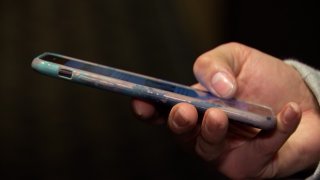 FCC issued a $225 million fine, the largest fine in its history, to two Texas-based telemarketers for robocalling.
According to the FCC, Rising Eagle and JSquared Telecom made more than one billion calls in less than five months to falsely sell short-term health insurance plans.
The FCC says not only did they illegally spoof the robocalls, but they also claimed to offer health insurance plans from well-known health insurance companies such as Blue Cross Blue Shield and Cigna.
According to the FCC, the head of one of the companies admitted that he made millions of spoofed calls per day and knowingly called consumers on the Do Not Call list.
Local
The latest news from around North Texas.
The FCC investigation found Rising Eagle caused at least one company whose caller IDs were spoofed to become overwhelmed with angry consumers calling them to complain.
The Truth in Caller ID Act prohibits manipulating caller ID information with the intent to defraud, cause harm or wrongfully obtain anything of value.
The FCC is now cracking down on the number of automated sales calls allowed, after Americans received an increase of 26% of robocalls from last year, according to an app called Robokiller.
The FCC offers the following tips to help battle robocalls:
Don't answer calls from unknown numbers, let them go to voicemail.
If a caller claims to be from a legitimate company or organization, hang up and call them back using a valid number found on their website or your latest billing statement.
If you answer a call or get a recording that asks you to press a button to stop receiving calls or asks you to say "yes" in response to a question, just hang up. (Saying yes may be a trick to apply unauthorized charges to your bill).
Never give out personal information such as account numbers, Social Security numbers, mother's maiden names or passwords.
Caller ID showing a "local" number no longer means it is a local caller.
If you are asked for payment using a gift card, it's likely a scam.
If you receive a scam call, file a complaint with the FCC Consumer Complaint Center by selecting the "phone" option and selecting "unwanted calls."
If you lose money because of a scam call, contact your local law enforcement.
Ask your phone service provider if it offers robocall blocking services. If not, encourage then to offer one.
Add your phone numbers to the National Do Not Call Registry.
The FCC's website offers more information about illegal robocalls and resources on available robocall blocking tools to help reduce unwanted calls.