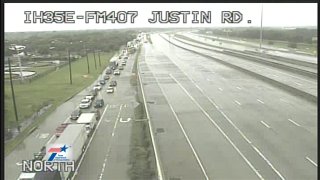 Interstate 35E in Lewisville reopened following a fatal crash Sunday morning.
The crash happened at about 6 a.m. on I-35E near Justin Road and Farm-to-Market Road 407.
Multiple vehicles were involved in the crash, according to the Lewisville Fire Department.
The southbound lanes were closed until about 10:16 a.m.
No additional details were available Sunday morning.