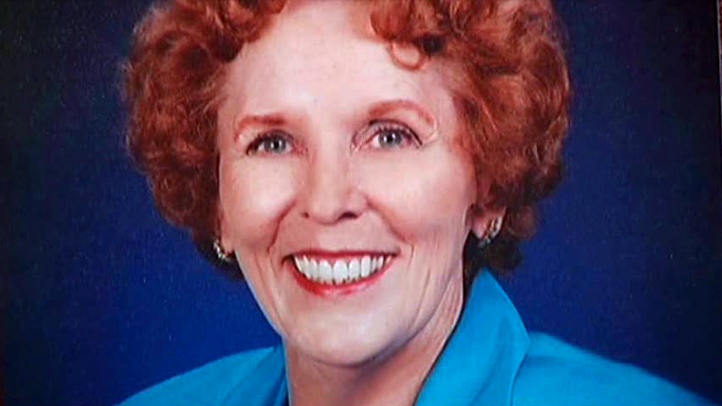 A grandmother who beat cancer is the latest victim of North Texas' deadly heat.
The death of Janet Locklin, 72, is Tarrant County's second heat-related death of the year. She died of heat stroke Sunday afternoon in Fort Worth after watering her plants and looking at her car.
Locklin's children said they knew they could lose her to lung cancer but were in total shock when she died of heat stroke.
Local
The latest news from around North Texas.
Elizabeth Beall said two neighbors walking by spotted her mother passed out, her body half in the car and half on the ground. The concrete was so hot it burned her legs.
Locklin had spent possibly several hours outside that afternoon watering the backyard, a pecan tree in the front yard and moving her and her husband's cars.
"The heat just got her," Beall said.
"She was always a very active person, always around the house, nothing could stop her," said Don Mark Dominey, her son.
Not even lung cancer could slow her down, a disease she had recently learned she had beaten.
"She was so happy, because she had just gotten the result that there was no cancer at all," Dominey said. "And then to die of heat stroke is a total shock."
"This is the last thing we were expecting," Beall said. "We knew she had the cancer, we knew she was doing well, and we knew the possibility that that might come back, but then for her to die from the heat -- all I can say is, everyone please take care of yourself in the heat."
Her children said she cared more about others than herself. Locklin was a graduate of Texas Christian University's School of Education and worked in advertising for the Dallas Morning News for 20 years, according to her daughter. She was married to her husband, Gary, for 22 years.
While her family mourns her loss, they hope others will learn from her tragic and sudden death in the heat.
"Don't take it lightly, drink plenty of fluids, don't go outdoors if you don't have to," Beall said.
Locklin's funeral is set for Friday morning at First United Methodist Church, where she was an active member.