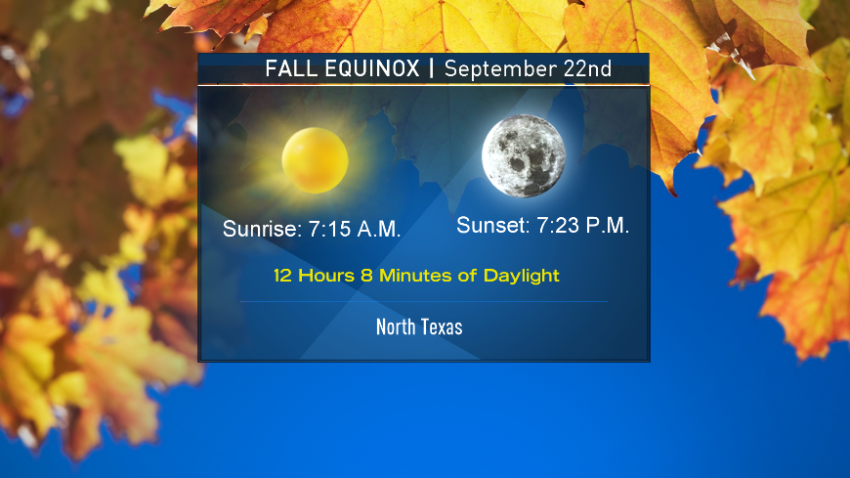 Above normal temperatures are in the forecast this week, making it feel more like summer than fall, but one sign that fall is on its way is the amount of daylight in North Texas. You may notice the sun is setting a lot earlier in the evenings now.
Since the summer solstice on June 21, we have lost two hours of daylight. Over the next month we will lose another hour of daylight.
Fall begins this Saturday Sept. 22, which marks the autumnal or fall equinox.
Local
The latest news from around North Texas.
During the equinox the sun is overhead at noon, as seen from the equator. At this point, the amount of nighttime and daytime (sunlight) are roughly equal to each other.
On Saturday, sunrise is 7:15 a.m., sunset is 7:23 p.m. giving us 12 hours 8 minutes of daylight.
S Band Radar & Maps | Forecast | Weather Alerts
Traffic | Send Us a Photo/Video | Live Cams
During the winter solstice on Dec. 21, North Texas will have 9 hours and 59 minutes of daylight. This is commonly called the shortest day of the year.
During the summer solstice, the longest day of the year, we have 14 hours and 18 minutes of sunlight.
---
---