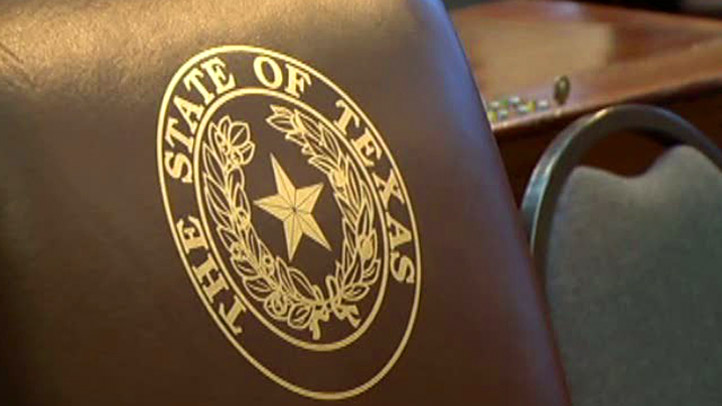 Sending Gov. Rick Perry a slate of major new bills to sign, including an overhaul of public school testing and a state budget that restores $4 billion to classrooms, the Texas Legislature is done lawmaking with a scorecard of big-agenda victories.
But it might not be big enough for Perry.
The biennial 140-day session, where bipartisanship surprisingly flourished and a muscular new state water plan prevailed, adjourns Monday. This may have been Perry's last depending on his political plans, but either way, all signs indicate the nation's longest-serving governor is not through having a say on shaping Texas.
Local
The latest news from around North Texas.
Perry wanted $1.8 billion in tax cuts, and the GOP-controlled House and Senate fell hundreds of millions of dollars short. Tougher abortion restrictions and looser gun laws also faltered, but could roar back to life in a 30-day special summer session that many lawmakers expect Perry to order.
He could do so as early as Monday, the regular session finale that is typically reserved for making minor corrections to bills and the pomp of send-off ceremonies.
"It wasn't easy. It wasn't easy," said Republican state Rep. Jim Pitts, the House budget chief, sounding relieved after pushing a roughly $100 billion new state budget to Perry's desk.
Any sense of relief might be short-lived.
All the bills that passed -- including the budget -- could be vetoed by Perry. He also wields line-item veto power over the budget, and carries a record in his five previous regular sessions of using that authority to slash billions in spending.
Perry has said he'll wait until summer to announce whether he'll seek re-election in 2014. Unlike two years ago, when Perry ramrodded a fiercely conservative agenda through the Legislature in the run-up to his presidential bid, divisive bills quietly buckled this time around.
Most lawmakers expect a special session to address state voting maps that have been tied up in court challenges since 2011. Lt. Gov. David Dewhurst and some Republicans have urged Perry to revive some of the failed conservative efforts -- such as abortion restrictions -- that play big to their bases back home.
Democrats, in the minority in the House and Senate, are bracing for a fight.
"I want to believe there are a lot of middle-class Texans who would like us to resolve important issues other than trying to come up with a better scorecard for a Republican primary," said Sen. Kirk Watson of Austin, leader of the Senate Democrats.
Those partisan clashes may yet come, but a budget deal sealed late Sunday affirmed an unexpected atmosphere of bipartisan harmony over the past five months.
The House overwhelmingly approved a budget that restores much of the $5.4 billion slashed from public schools in 2011 and gives state employees a 3 percent raise.
A historic drought and booming population also prodded lawmakers to develop a new $2 billion state water plan that passed with a bipartisan blessing from Perry on down. Even environmental groups -- typically no friends of Texas lawmaking -- hailed the push as one of the most ambitious water plans brainstormed in a U.S. statehouse this year.
Price was rarely an issue. A new oil boom and roaring Texas economy handed lawmakers a historic pot of revenue to spend in January. Five months later, fiscal hawks and conservative pundits have taken to blasting this Legislature as reckless big spenders.
Republican budget-writers would hear none of it. Republican state Sen. Tommy Williams, the Senate budget chief, even slammed unnamed critics this weekend, saying they should go back to school and be taught "how to count."
Education had been one of the dominant themes of the session, but with court challenges to the school finance system still pending, lawmakers kept their focus on what happens in the classroom.
Late Sunday night, the Legislature approved cutting the number of standardized tests for high school students to graduate from 15 to 5, leaving only exams in algebra, biology and English.
Students, parents and administrators have complained of overtesting, but business groups worry that cutting back will leave Texas students unprepared for the workforce.
The education plan also promotes flexibility in academic standards, giving students more time for vocational training for technical jobs that pay well but may not require going to college. And it allows more charter schools.
"What we set out to do in January was to reform public education in this state," said Sen. Dan Patrick, R-Houston. "We are maintaining rigor and accountability."
But the final education bill did not include "school choice" scholarships to help students move from public to private schools, one of the most controversial education issues debated over the previous five months. Lawmakers passed another education bill allowing schools to use more online classes.
Other bills passed Sunday include:
--A study of the Travis County district attorney's public integrity unit, which has handled prominent criminal cases against state officials including former U.S. Sen. Kay Bailey Hutchison and former U.S. House Majority Leader Tom DeLay. Republicans have long complained that Democratic district attorneys in Austin have been selective in prosecuting Republican officeholders.
--Gun bills that allow concealed handgun license holders to carry either revolvers or semi-automatic pistols, regardless which type they used in training, and to let them keep guns in their cars on college campuses.
Copyright AP - Associated Press