Expanded Demolition Delay Overlays approved by the Dallas City Council this week are intended to improve the chance that significant historic structures will not be demolished.
The approach is intended to help preserve historic commercial structures like the filling station built in 1930 at the corner of Ross Avenue and Washington Avenue.
A business called "It's Your Florist" occupies the building. Business owner Jorge Mier said he welcomes the new residents moving to all the new apartment on Ross, but said he hopes the building he rents will not be caught up in the new wave of demolition along Ross.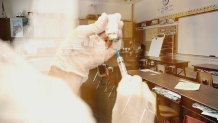 "Some of the spots here are basically the soul of the city," Mier said.
The new overlay areas are large sections of Oak Cliff and East Dallas, expanding smaller demolition delay areas approved in 2015 for North Oak Cliff and the Central Business District.
"It is a large area but it's a very small change over a large area," said City Council Member Philip Kingston.
Local
The latest news from around North Texas.
The delay will only apply to structures which have already been listed on a historic structure surveys for those areas.
"If it is in the delay area and someone applies for a demolition permit, that permit will be delayed by 50 days," Kingston said. "It's a good balance really, because it allows the Landmark Commission to determine if the property is appropriate for preservation but it doesn't delay a developer unnecessarily adding to their cost of development."
To be effective, Kingston said more potentially historic structures need to be added to survey so they will be included in Landmark Commission review for delay if owners request demolition permits.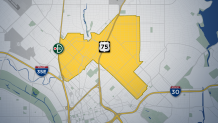 "Most people even if you have an old home, will not wind up on a list that will prevent you from demolishing it," Kingston said.
Kingston spoke about the new rules this week in front of the former Dallas Independent School District Headquarters across from the Florist shop at Ross and Washington Avenue.
The Dallas ISD building is mostly demolished to make way for a new apartment community.
"The DISD headquarters was one of the real tragic losses of a great architectural landmark that had not been protected by the city's landmarking process," Kingston said.
The school district sold the property and a demolition permit was granted before it was listed on a historic property list. But the new owner agreed to save a key portion of the original structure to be included in the new development.
"Historic preservation enriches the properties around it," Kingston said.
In a city where relatively little history has been preserved, the florist Jorge Mier hopes more can be saved.
"We need to have history. We can not wipe out history just like that to have everything come in new," he said.
The Dallas City Council approved the expanded demolition delay areas Wednesday.