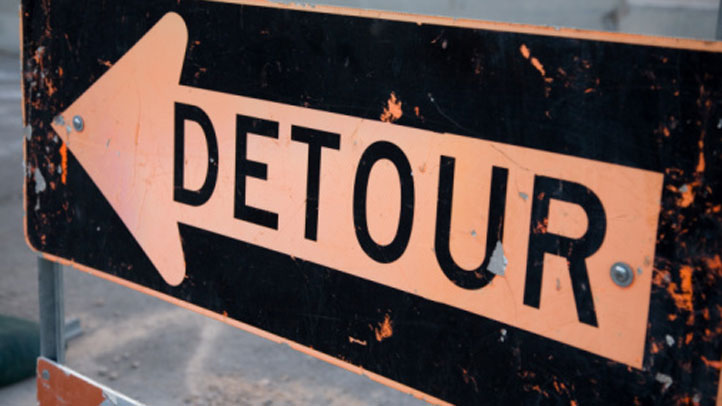 The first weekend of fall comes with road construction and the associated gridlock in North Dallas.
The Montfort Bridge over Interstate 635 will be closed for a second weekend in a row from 6 p.m. Saturday until 6 p.m. Sunday. Crews demolished part of the bridge last weekend and they're going to reconstruct it.
Also, lanes on Interstate 635 West will shift and be reduced to one lane in certain spots starting at 9 p.m. Saturday until noon Sunday.
Local
The latest news from around North Texas.
The north and southbound ramps from U.S. 75 to Interstate 635 west are reduced to one lane, as drivers merge onto 635, and it's going to stay that way for at least the next two-and-a-half years, while that part of the project is happening.
"The need to reduce is just that traffic shift that's going to be going on 635 westbound and for that traffic to get onto 635 westbound, reducing that lane to one lane rather than two lanes will just reduce the safety risks and traffic will be able to merge onto 635 much easier and safer," said Addie Cosgrove, spokesperson for the LBJ Express Project.
So while the weather is nice to go for a drive, try to avoid 635, if you can help it.