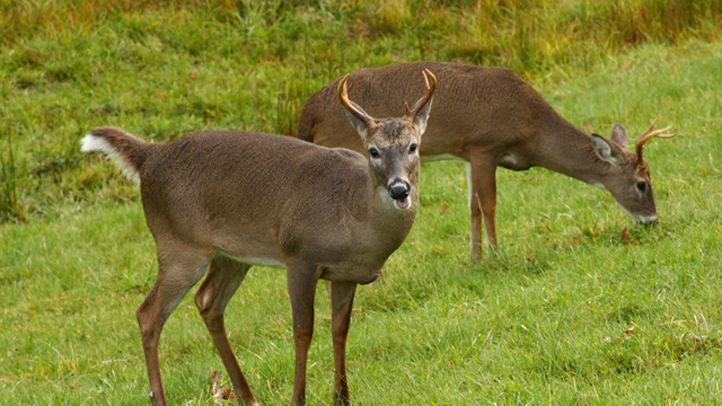 Be on the lookout for deer if you're traveling through Flower Mound this week.
Police are warning drivers of an increase in collisions involving cars and deer.
Chantelle Nicolle said the "small-town feel" drew her and her family to Flower Mound, but that is slowly changing. Busy roads now cut through wooded landscapes, minimizing space for wildlife.
Local
The latest news from around North Texas.
"The deer and coyote and all the wildlife has nowhere to go except out in the streets, I guess," she said. "I've seen at least three deer in the last month on the side of the roads."
Assistant Police Chief Wendall Mitchell said the number of collisions between cars and deer is going up. There have been four crashes in the past two months, and most of them occurred on the west side of town.
"It could be anything from, they could be looking for water sources, we have had a drier-than-normal summer, to moving around looking for pastures and food to graze on," Mitchell said.
Officials said accidents are more frequent in the fall during migration and mating season.
"There are a lot of deer, and there are no signs that say 'Warning: deer,'" Mitchell said. "In Grapevine, they've got them out there around the lake, but here, there are no signs warning you that there's deer that are going to jump out in front of you."
Police urge drivers to be aware and pay extra attention to their surroundings.
"Don't try to swerve to avoid the deer," Mitchell said. "You don't want to swerve into oncoming traffic or swerve off the roadway."
As the scenery changes, take it slow, especially during this busy time of year.