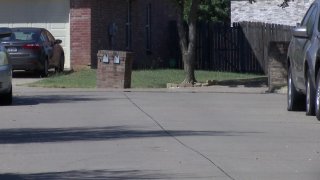 The driver of a truck that police say struck and injured a 5-year-old boy last month in Arlington was charged Tuesday with accident involving injury and booked into the Tarrant County Jail, police say.
Jose Chicas, 45, turned himself last week after he said he had seen coverage of the collision on TV and wanted to talk to investigators, Arlington police said.
Chicas is being on a $10,000 bond, police said.
A 5-year-old boy was struck by a pickup truck while riding his scooter on Sept. 23, according to Arlington police.
Police said witnesses told them the boy was riding a scooter in a driveway when he rolled into the street and collided with a pickup truck.
A neighbor tried to talk to the driver, who drove away after a short exchange, police said.
The boy was hospitalized with injuries that were not life-threatening, police said.
Days later, authorities released images of the red truck sought in connection to the incident.