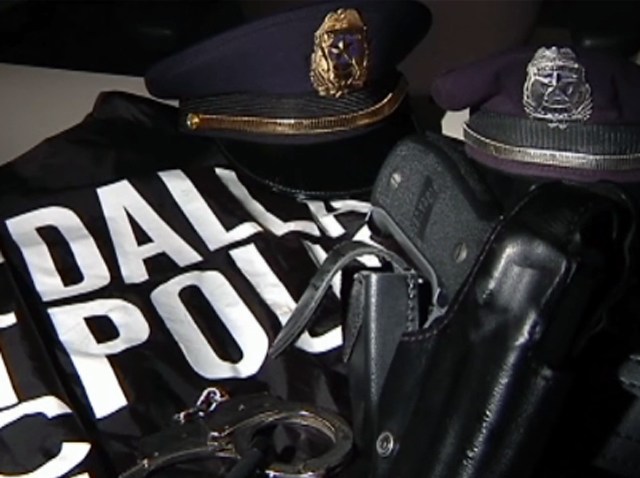 Some say the Dallas Police Department's latest traffic stop figures show evidence of racial profiling, but the department says the numbers say the opposite.
The department says the racial breakdown of traffic stops has been consistent for a number of years, demonstrating the lack of racial bias.
Two criminal justice professors at the University of North Texas reviewed the data from 2009 and did not find any evidence of systemic racial profiling, Dallas police said.
Local
The latest news from around North Texas.
According to the department's report, Dallas police stopped 189,032 people in 2009. About one third of those people were black, with nearly 41 percent white and about one quarter Hispanic.
But according to the numbers, blacks and Hispanics are more likely to be searched once they are pulled over. Black drivers made up 43.6 percent of the department's searches, and Hispanic drivers made up 33.6 percent of the searches. Despite making up a larger proportion of those stopped, white drivers made up only 22.1 percent of the total searches.
Cynthia Barbare, a criminal defense attorney who represents many black and Hispanic clients, said the report doesn't tell the whole story.
"This represents people that they know of that have been stopped," she said. "Think of all the people that they don't know of that have been stopped that they let go because they don't find anything after they've torn their vehicles up or after they've given them a hard time."
Barbare says skin color and vehicle type are often reasons for stops.
"Just because of someone's skin color or the kind of car they're driving or the particular area they're in doesn't give the police the right to decide, 'Hey, we need to pull this guy over,'" she said.
She said officers once pulled her over while she was driving her window-tinted Hummer -- but let her go when they saw her behind the wheel.
"I do believe there's racial profiling," she said. "I don't think that's going to go away."
The police department said officers receive training to avoid profiling. Many police cruisers are also equipped with video cameras, with traffic stops often recorded.
"We do have the training, the policies, the cameras," Chief David Kunkle said. "The department is increasingly becoming more diverse."
Kunkle also said it's often tough for officers to tell the race of a person to keep profiling data.

Out of the nearly 800,000 traffic stops and police calls made by officers in 2009, only 28 resulted in racial-profiling complaints, city officials said. Twenty of allegations involved traffic stops.
Four complaints are still pending. The rest were determined to be "unfounded," the city said.
NBCDFW's Ken Kalthoff contributed to this report.
Get More:
2009 Dallas Police Department Traffic Contact Data Annual Report