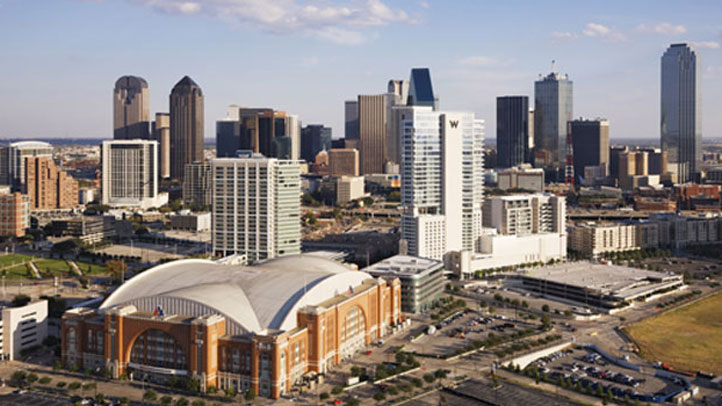 Will discounts be enough to get people to visit downtown Dallas?
A downtown booster group will launch a campaign they hope will help lure more visitors to the city center. The grassroots effort is designed to promote downtown restaurants, retailers, cultural venues and public places.
Just weeks ago, a Chicago Tribune architecture critic described the Dallas Arts District as "an exceedingly dull place."
Local
The latest news from around North Texas.
Downtown Dallas Inc.'s program aims to turn businesses and people into "urban ambassadors."
Retailers who become a part of the program will offer discounts and perks to people who sign up. Downtown Dallas Inc. hopes those customers will then spread the word of the downtown experience.
"I think what we are really trying to do is reach out to the rest of the Metroplex and let everybody else know what's happening in downtown Dallas," said Joe Florence, who bought City Tavern five years ago and is co-owner of Club Dada in Deep Ellum. "There's going to be little perks, and what it's really about is getting people involved and aware and kind of creating a grassroots effort and movement to help grow and get the word out of what's going on down here."
To many, downtown Dallas doesn't seem like the picture of urban vitality, but downtown business owners say they've seen slow but steady growth in the past five years.
Florence said he measures growth by the amount of cash he brings in -- and it's been steadily increasing.
"More people live down here, more people work down here, a lot more people play down here," he said. "It's really turned into an entertainment district in a lot of ways."
Downtown Dallas Inc. is soliciting businesses who want to be a part of the program.
It will have an informational meeting at City Tavern on Thursday at 3 p.m.
Downtown Dallas Inc. hopes to launch the campaign at the end of the month.