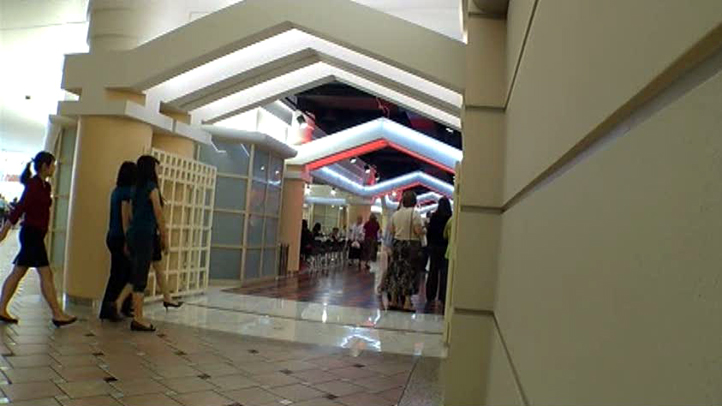 Workers in downtown Dallas are beating the triple-digit heat by going to ground -- underground.
The tunnels, which were built 50 years ago to create a city within a city, were expanded in the 1970s and 1980s with the construction of large downtown office towers.
"Whether it's hot or whether it's cold, you know, it's the way to go," downtown worker Dale Salgrath said.
Local
The latest news from around North Texas.
The tunnel right below Bank of America Plaza has a convenience store, plenty of fast-food restaurants and, most importantly, air conditioning.
"I always walk over here because it's cooler over here, and I just have to get out of the heat," El Centro College student Janelle Washington said. "It's just unbearable."
The series of tunnels are one of downtown's best-kept secrets. They stretch 36 blocks, not all of them connected.
"They don't know about it," Washington said. "A lot of my classmates don't even know about it."
Judging by the crowds at lunchtime on Wednesday, the secret is out.
"I've noticed that people are coming out, eating in the tunnel more than usual," Salgrath said.
But it's a trend that doesn't gel with a revitalization plan for downtown Dallas. The Downtown Dallas 360 plan approved by the City Council calls for all shops and restaurants in the tunnels to relocate to the surface.
"As part of our overall approach to creating more storefront, ground-level retail, one of the things we're going to look at is the highest and best future use of the tunnels," said John Crawford, CEO of booster group Downtown Dallas Inc.
"There were places in the tunnels to go eat, and there weren't any other options," Crawford said. "That's not the case anymore."
But for some, it's going to take a lot to get them to say goodbye to the cool atmosphere below for the sunny, hot streets above.
"I'd like to see it improve more," Salgrath said.
Crawford said he will meet with a task force next month to discuss what's in store for the tunnels.