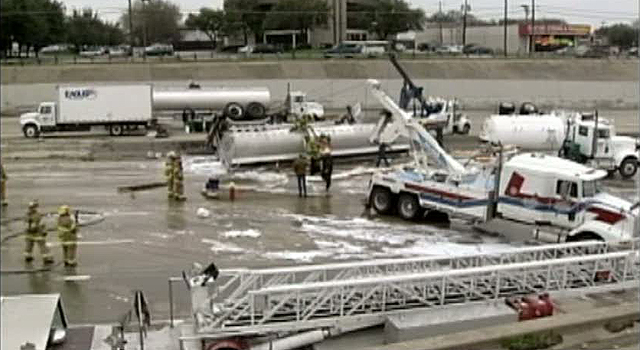 It's not cheap to run a Dallas Fire-Rescue ambulance or fire truck. And now, the city is asking certain bad drivers to pay up.
Any non-resident who causes a wreck in Dallas can expect a bill from the city. And it won't be cheap.
"There is a cost for doing business in the city of Dallas," said Ernest Gurule, of Dallas Fire-Rescue. "And If we take care of you, and you're not a resident, you've got to bear that cost."
Local
The latest news from around North Texas.
The cost for a DFR fire engine? $275 an hour.
An ambulance? $213 an hour.
"You're not just paying for the convenience of a little red vehicle out there; you're paying for the convenience of a fully staffed emergency room on wheels," Gurule said.
The "motor vehicle accident cleanup fee" was passed last year by the Dallas City Council, but only recently did bills start going out.
According to documents obtained through the Texas Open Records Act, the city has mailed out more than 800 bills since Jan. 23. So far, the city has only collected $15,297, with more than $200,000 still uncollected.
All the money collected goes toward the city's general fund.
"When you have $200,000 out there, it means a lot for our streets, for our city; it means a lot for the needs for our city," Mayor Pro Tem Elba Garcia said.
But there is a problem with collecting the money: The city can't issue warrants for people who don't pay.
Garcia said the collection agency receives 9.5 percent of the money collected, so the more it brings in, the more it makes.
Garcia also said more bills are expected to go out in the next few weeks.