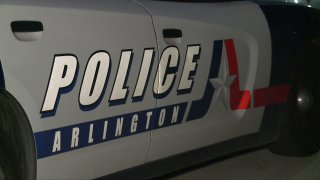 A 73-year-old woman sustained serious injuries after she was attacked by two dogs in Arlington Sunday, police say.
The attack ended with gunshots when a neighbor heard the woman scream, grab her gun and shot at the dog, Arlington police said.
It happened in the 1700 block Northaven Court shortly before 7 p.m. when two pit bulls got loose from their yard and attacked the woman, who was out for a walk, police said.
The dogs' owner surrendered them to authorities and the dogs were euthanized.