While we've seen flurries in North Texas it hasn't been enough to create a winter wonderland, so an Allen family took matters into their own hands.
Jeramy Melchiorre says he used the science behind snow machines at ski resorts to make his own miniature snow machine in his backyard. Melchiorre says two of the special nozzles spray water at a very fine mist and the third sprays high-pressured air to mix with the water and create ice crystals.

He just had to wait for the weather to be right to test it out. "North Texas does not offer many days to producer frozen precipitation," Melchiorre said. "We were waiting for this moment and capitalized on the opportunity."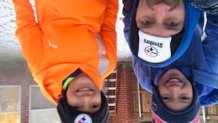 Melchiorre shared the video (above) with iSee@nbcdfw.com and we wanted to share it with you.
Melchiorre says his sons, Jude and Christian, loved the winter wonderland and even had friends and family over for a snow day in the backyard!
You can see enough snow on the ground to play in the powder and even make a snowball.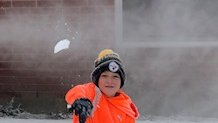 And with temperatures staying below freezing the white stuff will stick around at least through tomorrow when highs will reach 45 degrees.
Local
The latest news from around North Texas.
But for now, the Melchiorre family has some pretty cool video and photos of their DIY fun.

We also want to see how you're staying warm, email photos to iSee@nbcdfw.com!