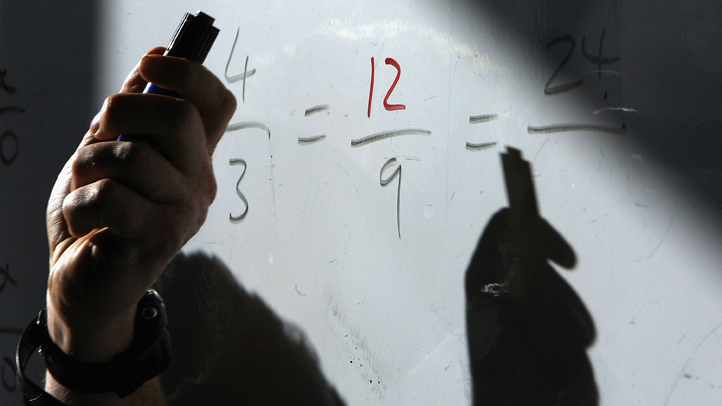 While Dallas school trustees were mulling teacher cuts and other ways to slash spending earlier this year, the district spent more than $1.1 million on travel.
Dallas Independent School District employees continued to travel to conferences and meetings across the county even as the district faced dire financial predictions.
In the first three months of this year, the district spent more than $1.1 million on travel expenses such as hotels, airplane tickets, meals and registration fees for dozens of employees.
Local
The latest news from around North Texas.
"It's a lot of money -- sounds like a lot of money, and it is a lot in money -- but you have to bear in mind the size of our school district, and we have a $1.2 billion budget," DISD spokesman Jon Dahlander said.
Two weeks ago, Superintendent Michael Hinojosa announced the district was laying off 200 staff members. The latest budget plan would put 700 fewer teachers in classrooms next year.
Jill Cochran, a DISD parent and Parent Teacher Association president, said its time to cut back on travel when teachers' jobs are on the line.
"Just like a family has to do -- 'OK, maybe we can't go to the movies every week. Or maybe we can't go out to eat twice a week,'" she said.
The more than $1.1 million spent on travel from January through the end of March could pay the average salary of 20 teachers.
The district spent $9,158 in the first three months of 2011 on expenses for Hinojosa, DISD's top traveler.
About one-third paid for travel to meetings with state legislators to talk about the budget. But most of the money was spent on travel to conferences, including trips to Denver, San Francisco and Washington, D.C.
"A lot of these conferences had been planned, and some had already been prepaid for, so the thinking was, 'Let's have people go to these conferences. Let's learn what we can from those conferences,'" Dahlander said.
Parents protested in February when DISD suggested 3,000 employees could be laid off. That same week, dozens of district teachers attended a computer conference in Austin that included a nighttime dance party.
DISD said the daytime meetings focused on using computers in the classroom, and the teachers learned important information.
Mike McNaughton, a DISD parent who serves on the Citizens Budget Review Commission, questions if the district really looks at each trip to see what it gets.
"Well, I like Ben Franklin's 'a penny saved is a penny earned,'" he said.
DISD said it is cutting this year's $2.4 million travel budget in half.
"And what we've said already for this next school year is that we're cutting all of our travel in half, so that's not 20 percent, that's not 30 percent, that's cutting it directly in half," Dahlander said.
He said some conferences are necessary, not perks or vacations.
"We're not going to these things just by ourselves," Dahlander said. "Other school districts are going, too, and we learn collectively from those school districts as well."
Some of the money DISD spends on travel comes from grants and gifts. Critics say the district's record-keeping can make it difficult to track the source of the money spent on travel.
NBC 5's Scott Friedman & Shane Allen contributed to this story.