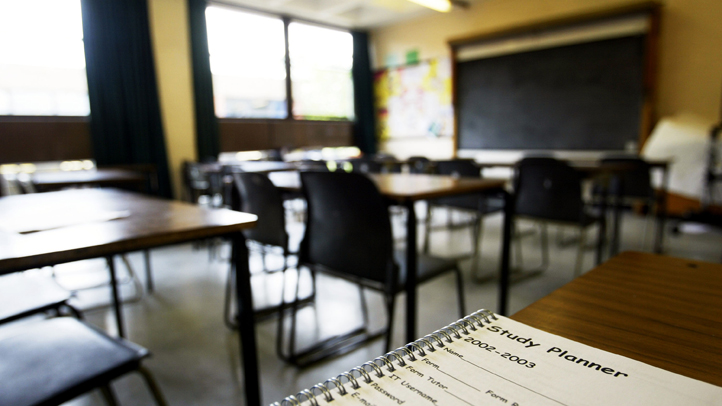 The Dallas school district approved a cost-cutting proposal to consolidate 11 schools with other campuses that drew heated opposition from parents.
The Board of Trustees voted Thursday night to close the schools after a heated meeting.
The schools that will be closed are: Arlington Park Elementary School, City Park Elementary School, H.S. Thompson Elementary School, James B. Bonham Elementary School, James W. Fannin Elementary School, Julia C. Frazier Elementary School, N.W. Harllee Elementary School, Oran M. Roberts Elementary School, Phillis Wheatley Elementary School, D.A. Hulcy Middle School and Pearl C. Anderson Middle School.
Local
The latest news from around North Texas.
Teachers, parents and students spoke in defense of their schools at Thursday's meeting. Tensions peaked when Board President Lew Blackburn ordered one speaker tossed out of the meeting. The ensuing melee delayed the meeting.
The Dallas Independent School District needs to make up a $38 million budget deficit. Closing the 11 schools would save the district nearly $12 million.
The district said the 11 schools, which an outside consulting firm recommended be closed, have old buildings and shrinking enrollments.
"This is a natural process," DISD Trustee Edwin Flores said before Thursday's meeting. "This is completely normal for changes in demographics in big school systems."
"Whoever are the best out of those campuses -- the combined campuses -- we will keep the best teachers of every single campus," Flores said.
Some of the schools are among the oldest in Dallas, and some are among the most academically successful.
"This has nothing to do with the academic performance of the schools," Flores said.
Teachers such as Raul Farias said the district did not consider simple consequences for students, such as walking distances.
The Board of Trustees also voted to extend teachers' workday by 45 minutes with no extra pay.
One teacher union representative said the move would probably cause teachers to leave the district.
Sandy Walkington, PTA president and neighborhood activist, was hoping the trustees would keep Bonham Elementary open.
"The success that this school has had and the progress that it has made for so many kids -- I hate to see all these kids lose that bright future," she said.
Bonham only educates students in kindergarten through third grades because of population declines. The school's building is a century old, and Flores said it is inefficient to continue operating.
Walkington said she said she wonders how her neighborhood can continue to grow without a school for children.
"I'm hoping they're going to put the education of the children first," Walkington said before Thursday's meeting.
NBC 5's Randy McIlwain and Omar Villafranca contributed to this report.