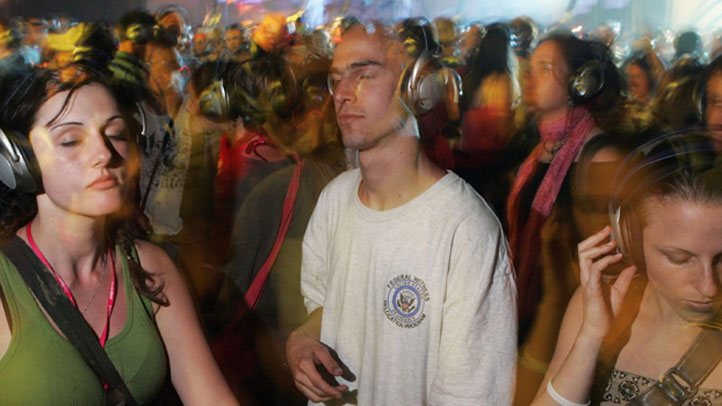 Ever searching for the next "it" thing, the cool crowd in Dallas plans a different kind of dance event for tomorrow.
Local
The latest news from around North Texas.
Silent Disco comes to The Green Elephant, whose website is woefully outdated, 10 p.m.-5 a.m., May 7 and 8, at the club just off mid-Greenville Avenue.
Silent Disco, you say. Funny, I said something similar only with profanity and posed as a question.
The concept, best I can tell, involves an expected crowd of about 500 people, all wearing wireless headphones into which 10 DJs will pump in the jam. Walk in the door sans headphones, and you'd witness 499 people thrownin' down their best moves in a completely silent room.
Abstract, man.
According to information provided by, um, somebody, it's the first Silent Disco event in Dallas, and lord are we behind the curve. According to Wikipedia, it's been around since 1969, at least in movie form.
It's probably just as well. You typically can't converse in a dance club anyway because of the music volume, so why even try?
They'll still have the ball, though, right?
---
Bruce Felps owns and operates East Dallas Times, an online community news outlet serving the White Rock Lake area. In his case, a motionless disco would be preferable. The boy can't dance a lick.

Copyright FREEL - NBC Local Media