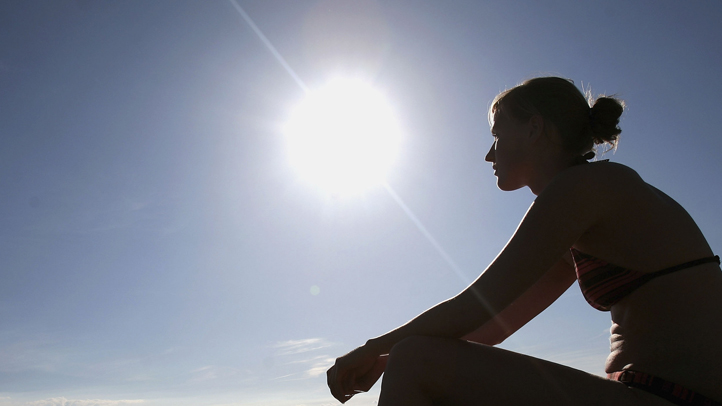 North Texas has hit 100 degrees for 12 straight days, and there is no sign of a cooldown.
The National Weather Service has issued a heat advisory that is in effect until Thursday night
Overnight low temperatures are not expected to cool below 80 degrees, and heat index values are expected to meet or exceed 105 degrees for most North Texas counties.
Local
The latest news from around North Texas.
Surrounding counties where temperatures are expected to fall into the 70s are not included in the advisory.
The expected heat index of 105 degrees may continue into the weekend.
Triple-Digit Temps Blamed in Two Deaths
Authorities say two people, including a 4-year-old found in her family's vehicle, are believed to have died of heat-related causes.
The Department of Public Safety said the body of a 56-year-old Sachse woman was found Saturday. Authorities said Angela Rogers became disoriented after crashing an all-terrain vehicle and then started walking through the woods before suffering from dehydration.
Her husband reported her missing nearly four hours after she went riding Friday near Graham.
In Cleburne, about 50 miles southwest of Dallas, Johnson County Sheriff Bob Alford said authorities were waiting on autopsy results the death of 4-year-old found dead in her family's vehicle Monday night.
Johnson County deputies responded to a missing child report Monday night at the home. The child's body was found two hours later in the back of the family's sport utility vehicle parked in the driveway. The sheriff told the Cleburne Times-Review that her death is considered an accident.
Heat related-deaths last month included two Dallas men who died in their homes. Heat also was suspected in the death last month of a 3-year-old central Texas boy found unconscious in the family car. Authorities had said the boy had been napping with his father when he apparently woke up and wandered to the car.
Doctors Warn of Heat-Related Illnesses
With the excessive heat, doctors say they expect to see an increase in heat-related illnesses.
Emergency room Dr. Sarah Way, of Texas Health Dallas, said almost all the heat-related illnesses she has seen recently involved people who got overheated while exercising.
"The things that I'm seeing the most are younger athletes who have been out in the heat -- young men playing football or children doing sports camps and who are forgetting to drink or not taking appropriate breaks," she said.
As of July 9, the Dallas County Health Department reported 175 heat-related illnesses. County health officials are urging people to take precautions.
Way suggests drinking lots of water, along with a sports drink for electrolytes and taking frequent breaks in the shade.
"Use your common sense. Make sure that if you're going to exercise or be outside that you're picking the times of day where it's not as hot or there's more shade," Way said.
Symptoms of heat exhaustion include dizziness, nausea and muscle cramps.
Doctors also point out that certain medications can make you more likely to suffer from heat stroke.
Heat stroke happens when your body can't cool down and your temperature tops 104 degrees. Infants, seniors and people who work outside are most susceptible.
People who have no air conditioning can visit any one of 15 Salvation Army cooling centers around North Texas.
Copyright AP - Associated Press