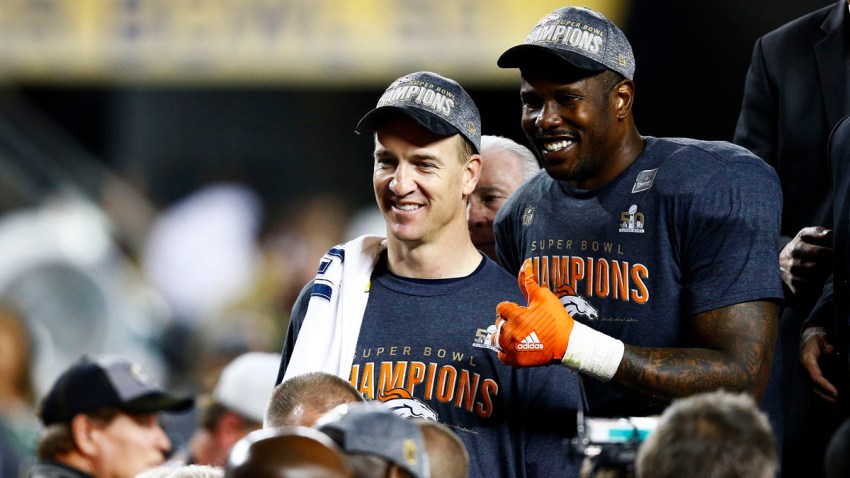 Stop calling DeSoto high school alum, Von Miller, greedy. The man is the Super Bowl 50 MVP and his contract is up. It's not his job to give the Denver Broncos a break and takes less money.
I am the guy who believes NFL players should get what they can while they can because they are in a 100 percent casualty business. A torn knee, a shoulder that won't heel, I can go down a list of injuries that have shortened the life of football players.
Unlike the NBA or major league baseball, contracts in the NFL are not fully guaranteed. Teams can cut players and stop paying them in the middle of a deal.
Local
The latest news from around North Texas.
Denver let the media know Miller declined their offer of $114 million over six years with $39.8 million guaranteed.
The average fan does not understand turning down life-changing money, but people with special skills in a marketplace have the ability to earn large amounts of money. Think Wall Street hedge fund managers, CEO's, Oprah, Brad Pitt, Taylor Swift, etc.
Defensive players not as good as Miller have gotten more in guaranteed money: Linebacker Justin Houston of Kansas City $52.5 million, Miami's defensive end Olivier Vernon $52.5 million and defensive tackle Fletcher Cox just received $55.5 million, according to Mike Florio of NBCSPORTS.com.
Neither of the three aforementioned players have won a Super Bowl or been named Super Bowl MVP like Miller.
It's time for the Broncos to pay their best player.
He deserves to be the high paid defensive player in the NFL. If no long-term deal is reached with the Broncos by July 15, he will have to play the 2016 season for $14.129 million and hit the free agent market again in 2017.
Denver probably will not be able to afford a second franchise tag, and believe me, Miller will find plenty of NFL clubs in the market for services.
Copyright FREEL - NBC Local Media