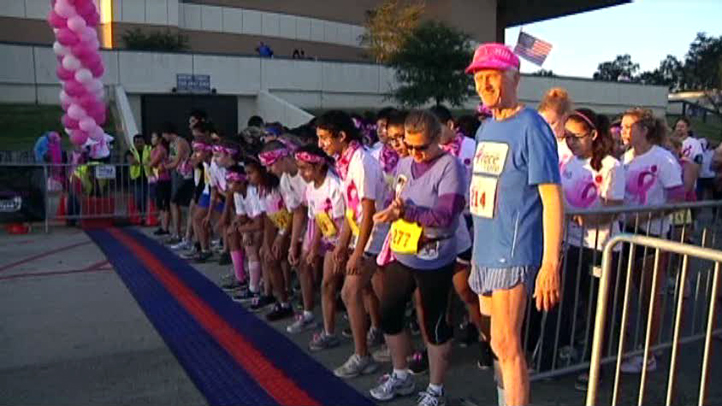 Race organizers said Denton's first Race for the Cure was a success.
More than 2,000 people showed up Saturday morning to run or walk for the cause.
"I love the fact that Susan G. Komen is expanding to other cities," breast cancer survivor Valerie Wright said. "It's a blessing to be out here."
Local
The latest news from around North Texas.
Wright was among the pack of racers as she celebrated a major milestone in her fight against breast cancer.
"I completed my last chemo treatment this past Wednesday," she said.
Survivors hit the streets, pleased to be racing in their hometown.
"The community came out," Denton race chair Jennifer Sheehan said. "They supported us. We are so excited we get to come back next year."
The race also attracted Mark Goldstein, a 71-year-old breast cancer survivor who participates in almost all inaugural races. He traveled to Denton from New Jersey for the day.
"Inaugural races are magnificent because, perhaps for the first time, the participants realize that you can subordinate the tragedy of breast cancer and elevate it to a wonderful exhilarating experience, and that's what Denton experienced today," he said.
His race number, 214, represented the number of times he's participated in Komen Race for the Cure.
"My message is to get out there and to make the men aware that they, too, can develop what is thought to be a woman's disease," Goldstein said.