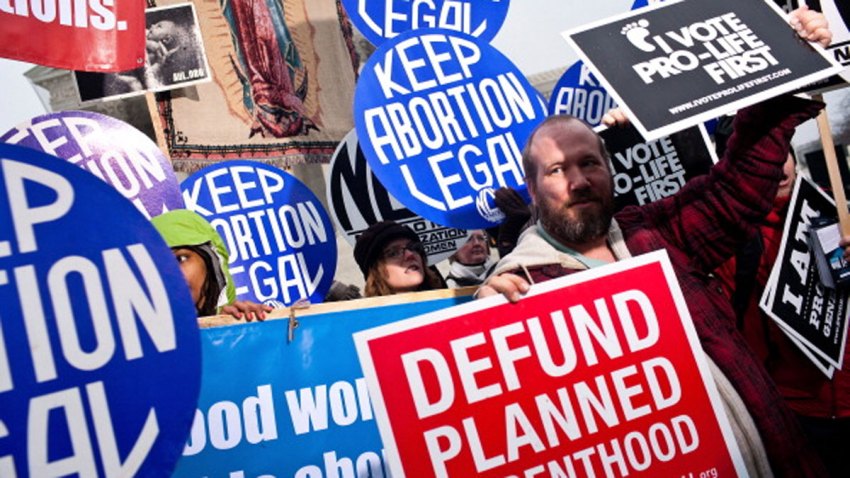 Abortion-rights activists had a 12-plus hour filibuster last session that temporarily derailed tough new restrictions on the procedure in Texas and thousands of protesters who thronged the state Capitol for weeks. This time, they've got a series of long-shot bills to expand "access to reproductive health care," and little else.
The Texas Legislature is more conservative than ever, and the fervor of the summer of 2013 has faded. Even the most optimistic of advocates acknowledge that it won't be easy to recapture.
Instead, a trio of Democratic lawmakers and seven advocacy organizations gathered Thursday to announce a multi-year policy campaign aimed at building long-term support for easing limits on abortion in Texas that a Republican-controlled Legislature won't stomach now, but that might fare better in the future.
Local
The latest news from around North Texas.
"To the Texas Legislature, I say, `Stop interfering with our human rights,"' said Dinorah Martinez, a health care worker in the Rio Grande Valley who joined Democratic Reps. Mary Gonzalez, Donna Howard and Jessica Farrar at a news conference.
The three lawmakers unveiled four bills. Those seek to repeal a 24-hour waiting period before women can have an abortion and exempt physicians from certain abortion restrictions if they would necessitate unnecessary medical procedures or jeopardize a patient's health. The measures also would promote sexual education and contraception-related medical treatment for minors.
"We've been seeing these repeated instances of Texas lawmakers inserting themselves into the doctor-patient relationships," said Howard, of Austin.
There's little chance of passing anything that might increase the number of abortions in Texas, however, and measures on sex education and contraception also face a tough road. Farrar sponsored the measure to repeal the 24-waiting period, but when asked if she had the votes to pass it said simply, "No."
"That doesn't stop us from continuing to talk about," said Farrar, of Houston.
In 2013, a filibuster by Democratic state Sen. Wendy Davis made national headlines and temporarily halted proposals to impose some of the nation's toughest abortion limits. Thousands of demonstrators for and against the restrictions rallied, but the proposals ultimately passed overwhelmingly and have since been hailed by top Republicans as making Texas women safer while further restricting abortion.
The law required abortion providers to meet hospital-level operating standards, which clinics say mandates millions of dollars in unnecessary upgrades. Despite an ongoing federal court challenge, Texas now has 17 abortion providers when it had 40 clinics as recently as 2012.
Meanwhile, Davis left the Senate and was trounced in a gubernatorial run last year. This session, gun rights, border security and tax cuts have so far grabbed more attention than abortion.
But Farrar said the new campaign is a small step toward recapturing momentum -- eventually.
"I think we were all surprised by the fervor, quite frankly," she said "and don't be surprised if you see it again."
Copyright AP - Associated Press