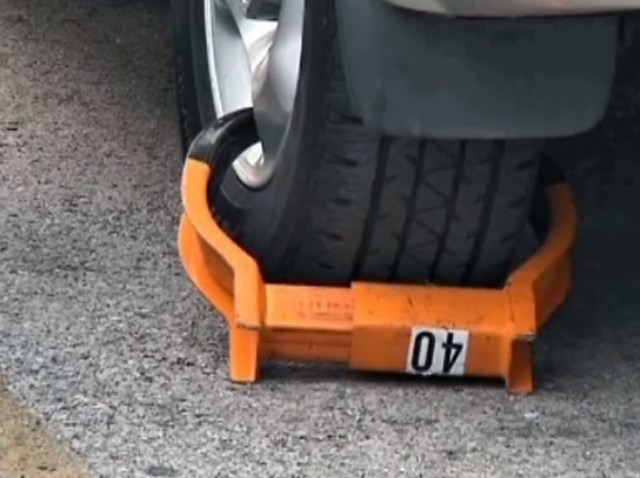 Some Dallas city leaders are pushing to immediately extend a city ordinance that requires parking-lot operators to give receipts in Deep Ellum.
Two City Council members don't want NBA All-Star visitors to get the boot in Dallas.
"The option we don't want to see on the table is folks getting booted after they paid, and they are left with a bad taste in the mouth about downtown Dallas," Councilwoman Angela Hunt said.
Local
The latest news from around North Texas.
Downtown bar owners said boots during All-Star Weekend could be bad for business.
"If you get booted, you probably wouldn't come back," said Ron King, of Skye Bar. "I know I wouldn't go back to a place where my car got booted."
City Council members say they've gotten thousands of complaints from drivers whose vehicles have been booted, even after they have paid the parking fee.
In Deep Ellum, parking-lot attendants are required to issue receipts to drivers when they pay for parking. The requirement will extend downtown this summer and to the rest of Dallas next year.
"Rather than waiting until July for this ordinance to take effect across the city, let's make it effective immediately," Hunt said.
Hunt, Deputy Mayor Pro Tem Pauline Medrano and a few other City Council members sent a memo to Mayor Tom Leppert last week asking to put the issue on this week's agenda. The council will vote on the measure to whether or not to make the ordinance take effect immediately on Wednesday.
If it passes, lot owners can stop booting vehicles or issue customers receipts.
"If you decide to boot, you can have an attendant who actually provides a pay receipt," Hunt said.
But the push is too little, too late for some people.
"It would've helped me a lot," Orlando Rivera said Saturday. "I mean, I wouldn't have had to pay $102 just to get these boots off my car."
Rivera said his car was booted Saturday afternoon in downtown Dallas even though he paid the fee.
Car after car in the lot could be seen, boots secured tightly around the wheels.
"I just came out to go get something to eat, and then I came and saw my car was booted," Rivera said. "If that many cars are getting booted, there's got to be something wrong."
Francisco Guzman, who was parked just a few spots down, said he also paid the parking fee.
"There's a ticket here, and there's a couple of boots on my wheels," he said.
"We paid our $5," one angry customer told the parking lot attendant. "Where did it go?"
"There should be a camera showing that he put the money in there, because I witnessed him putting the money in there," said another irate customer. "We're not crazy. It has to be some kind of scam or something."
The drivers had to pay $100 to get the boots removed from their cars.
"This is theft, because I did pay the $5," Guzman said.
The car owners said they plan to appeal the fines they had to pay to get the boots removed from their vehicles.
NBCDFW's Susy Solis contributed to this report.