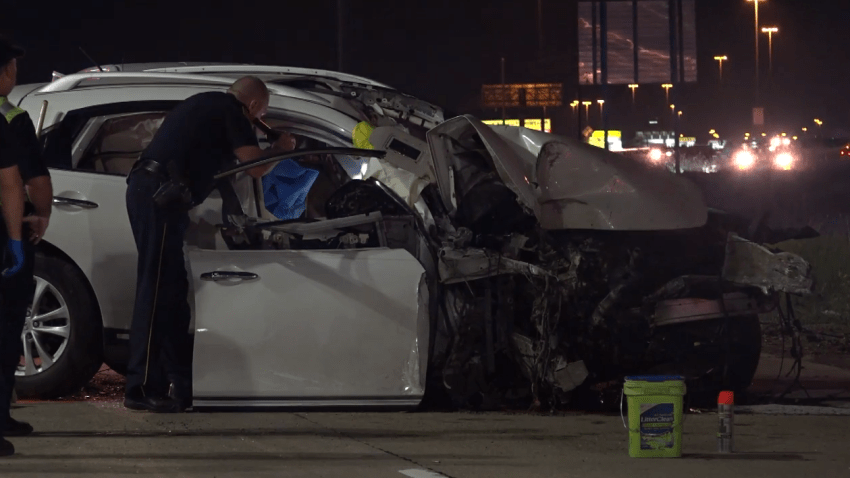 A man is dead after he lost control of his car and crashed into a pole Saturday night.
According to Garland police, a white Infinity was traveling east on I-635 south of the Jupiter exit when the driver lost control of the vehicle and drove off of the roadway and into a light post in front of the Dodge dealership located at 11550 Lyndon B. Johnson Freeway.
No other passengers were inside the vehicle and police have not released the identity of the deceased at this time.